Serving Salem and
the Willamette Valley Since 1961
Accessible Kitchen Design/Remodel
Where do you turn for help when you are ready and eager for a major home improvement? Whether your project is large or small, it is important to utilize the expertise of a professional design/remodel team. Collaborating with professionals is unquestionably the best way to realize the highest value for your remodeling investment.
In this recent kitchen design/remodel project, the homeowners wanted their kitchen to function better for their family. Wheelchair accessibility was a major requirement. They also needed better lighting and new appliances. They were fairly satisfied to keep the existing soffits for art display, but were open to suggestions.
BEFORE REMODELING:
C&R's Interior Designer, Katya Grisaffi, collaborated with the family to develop a plan that would meet all of their needs. She also helped them raise the design to higher level by suggesting imaginative, budget-friendly upgrades.
AFTER REMODELING:
Her design suggestions included removing the existing soffits to allow the Black Walnut cabinets to dramatically reach into the vaulted ceiling. Sophisticated display niches provide focal points for artwork and décor pieces. The extra upper cabinets offer maximum storage opportunities. A custom island replaced the bulky peninsula with multi-level counter tops and a convenient built-in wine/beverage cooler.
C&R's designers and craftsmen always work in tandem to make sure the design imagined is the finished product the homeowner receives. This kitchen is a beautiful example of how perfectly this system works. This elegant and functional new kitchen has all the amenities requested (and more) plus a layout that accommodates everyone in the family.
PROJECT FIELD NOTES
Sweat Equity Counts
The homeowner completed the deconstruction prior to C&R beginning the actual remodel. (For those with the skills and desire, sweat equity can be a good way to stretch remodeling dollars!)
Construction in Earnest
C&R took over from there and reframed parts of the kitchen for the new kitchen layout. The plumbing and electrical was relocated and prepped for the new finishes. The kitchen walls touched by deconstruction were finished with new drywall, tape, and texture.
Here Comes the Kitchen Jewelry
And then the fun part began. Custom Black Walnut and Rift Cut Oak cabinets were installed. Quartz counter tops were laid. Custom tile backsplash applied. All wall surfaces were finished with a complementary color of paint.
Starbucks No More
A custom beverage bar provides a beautiful and highly functional area for the new kitchen. The homeowners love their Keurig and this is the perfect, accessible spot for all family members to indulge their coffee cravings.
Kitchen Transformation Complete
This kitchen transformation is nothing short of spectacular. Tall Black Walnut cabinetry is set at a perfect scale for the high ceilings. Dramatic built-ins are a focal point as they frame art pieces in the kitchen. Multiple counter top heights provide work and eating space for everyone and the contrasting quartz counter tops create stylish and functional surfaces for the large kitchen.
A buffet cabinet and island in dark-stained Rift Cut Oak with contrasting Quartz counter top complements the adjacent Black Walnut cabinetry.
This kitchen design/remodel package gave these homeowners everything they hoped for and more. It is a clear example of how the design/remodel process delivers the best possible result.
Do you have areas of your home that would benefit from thoughtful design and remodeling? We hope you will contact us today to schedule your own free in-home consultation. Find out how our remodeling professionals can deliver the kitchen, bathroom, or whole house upgrade you really want and need.
[av_icon_box position='left' boxed=" icon='1′ font='entypo-fontello' title='Contact C&R today!' link=" linktarget=" linkelement=" font_color=" custom_title=" custom_content=" color=" custom_bg=" custom_font=" custom_border="]
Call 503-363-1343 to speak with a knowledgeable C&R Remodeling Specialist.
[/av_icon_box]
[av_social_share title='Share this entry' style=" buttons="]
Share this entry
Schedule a Free Consultation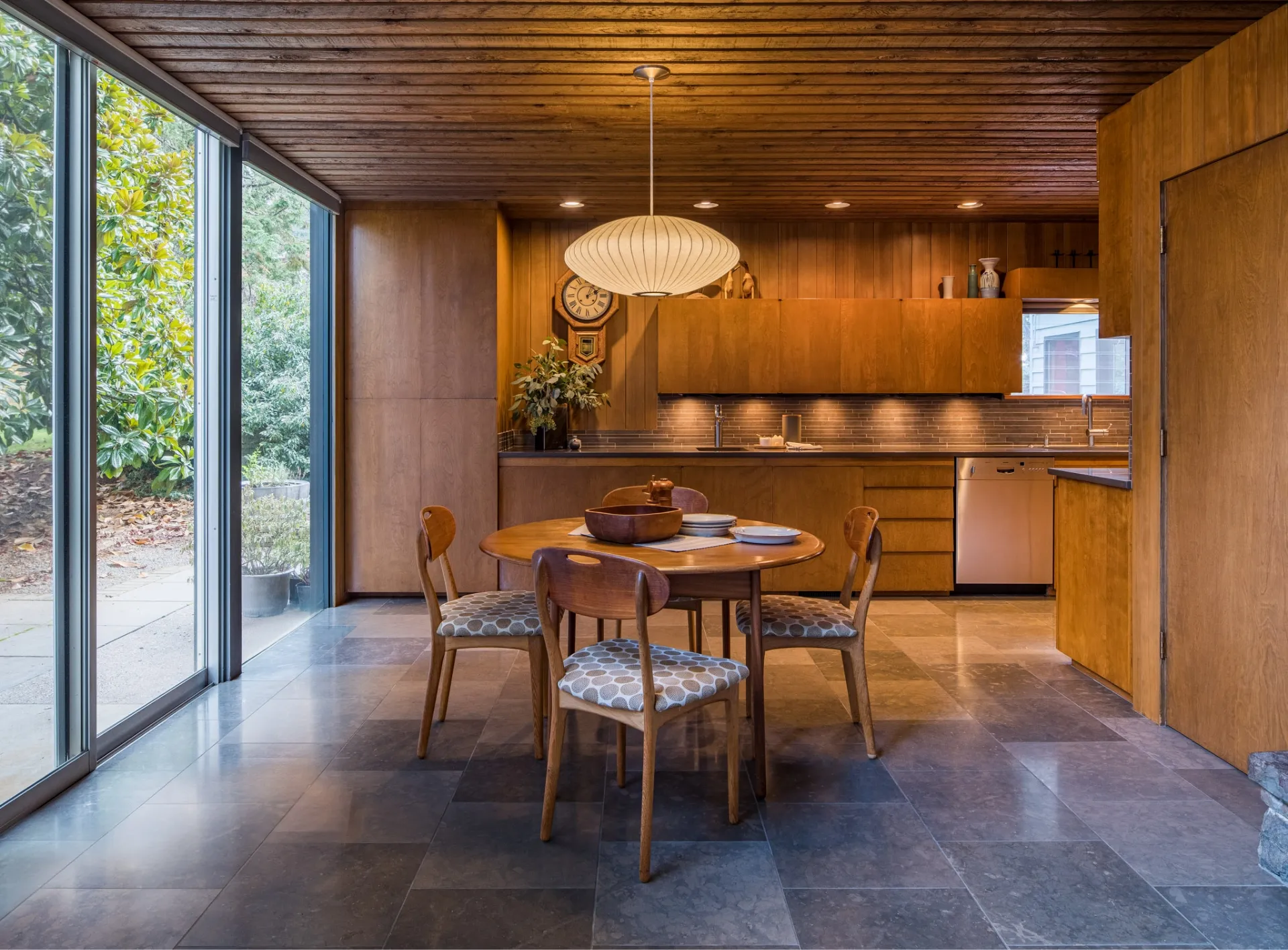 From the initial meeting with Beth to the closeout visit, working with C&R was a pleasure. Beth listened, offered advice, and was willing to work within our budget. Every worker who came to our home was punctual, courteous, and cleaned up each day. We truly could not have asked for a better experience!
Nancy B
Staff were so skilled, knowledgeable, and professional. The design team was so easy to work with and immediately saw our vision. The result is so beautiful! We highly recommend this company, you will never be disappointed.
Dick and Joi Hayden
Excellent service and workmanship. We could not be happier with our kitchen remodel. Beth helped design the perfect kitchen and our Lead Carpenter completed the work in a timely and professional manner. Everyone we came in contact with at C&R was great—we are already working with them on a second project!
Roslyn Owen
C & R did a kitchen remodel for us November-December 2021. From start to finish, they provided EXCELLENT service. Beth guided us expertly through making decisions on products and design. Mark led their team of professionals to expertly …
Christy Austin
We just completed a remodel of a 1980 sunroom to utility room, as well as expanding the downstairs bedroom, bath, half bath and closet and are thrilled with the result. It was a pleasure to work with C & R. We were so impressed with the …
Janet Lorenz
Schedule a Free Consultation
Read More Or Submit Your Review
Sign Up to Receive the C&R Monthly Email Newsletter