We're Open For Business! COVID 19 – Update |
Learn More
Serving Salem and the Willamette Valley since 1961
LOOKING FOR ANSWERS TO YOUR REMODELING QUESTIONS?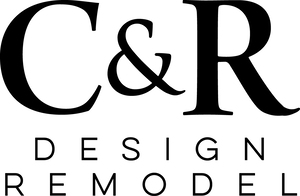 SCHEDULE A FREE CONSULTATION
Yes, C&R is open for business during COVID-19! We are happy to provide you with either an in-home or virtual consultation, depending on your comfort level. Once your project starts, our Project Managers and Carpenters will follow safety protocols throughout.
Your home improvement needs are important, and we are eager to help you design, plan, and complete your remodeling project. Call us today at 503-363-1343 for a pre-consultation conversation. We would love to discuss how we can help you reach your goals. You can also use our Contact Page to arrange a convenient day and time for this call.
NEED HELP GETTING STARTED?
Participate in a FREE Remodeling Webinar
Remodeling Budgets & Timelines
Pro Designer Ideas & Tips
The Design/Remodel Process Explained
How to Make Your Remodel Go Smoother
FREE Remodeling Webinars
May 2, 2020
Get help planning your JUST RIGHT remodel!
        10:00 Bathroom Remodeling Webinar
   11:00 Kitchen Remodeling Webinar
REGISTER today! Click Here
CLIENT REVIEWS
Google Reviews for C&R Remodeling
Kathy Thompson

High Quality, nice to work with
Our experience having C&R remodel our kitchen
was great from the first visit to the last. We received great help and advice choosing all the components of a new kitchen. Everything is such high quality and the people at C&R are so nice to work with. We love our kitchen!
Read more
Dianna C.

Knowledgeable and talented
Top Notch Team! I felt comfortable with C&R throughout the entire kitchen addition & remodel project. From discussing ideas & budget, all the way to finishing my kitchen project in time to host a wedding, they handled everything in a professional, yet personalized manner.
Read more
Marc Heatherington

Very happy with results
C&R has a set process for planning, remodeling and follow up. They require the use of designers up front, which helps eliminate the more expensive pitfalls of mid-remodel changes. Going into this project, we had remodeling plans, but C&R improved them.
Read more
Sarah Navarro

Work is superb, very pleased
We hired C&R to remodel our 1950s kitchen and bring it into the 21st century. They were an amazing company throughout the whole process from bid and design to construction and final product. The website they use to track projects was great as well, you always knew what subcontractor.
Read more
Shirley Gillaspie

Highly recommand
I recommend C&R very highly without any question. The work was in a professional manner and any hesitations. The workers were all courteous and a joy to be around. I am so happy with my new kitchen, all the space I have accomplished, I have more room than I know what to do with.
Read more
JT Rev

Great to work with
Great outfit with which to work.
+ competent designers that see things that even good DIYers don't think of.
+ once a budget is decided they stick to it.
+ owners have the option to participate in the building project.
Read more
1160 Vista Ave SE
Salem, Oregon 97302
(503) 363-1343 (Salem)
(503) 635-2400 (Portland)
C&R AWARDS OF
DISTINCTION