We're Open For Business! COVID 19 – Update |
Learn More
Serving Salem and the Willamette Valley since 1961
LOOKING FOR ANSWERS TO YOUR REMODELING QUESTIONS?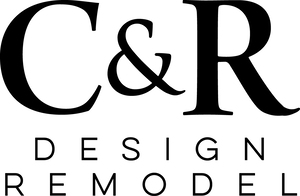 SCHEDULE A FREE CONSULTATION
Yes, C&R is open for business during COVID-19! We are happy to provide you with either an in-home or virtual consultation, depending on your comfort level. Once your project starts, our Project Managers and Carpenters will follow safety protocols throughout.
Your home improvement needs are important, and we are eager to help you design, plan, and complete your remodeling project. Call us today at 503-363-1343 for a pre-consultation conversation. We would love to discuss how we can help you reach your goals. You can also use our Contact Page to tell us about your project and request a call. We look forward to hearing from you!
NEED HELP GETTING STARTED?
Participate in a FREE Remodeling Webinar
Remodeling Budgets & Timelines
Pro Designer Ideas & Tips
The Design/Remodel Process Explained
How to Make Your Remodel Go Smoother
FREE Remodeling Webinars
May 2, 2020
Get help planning your JUST RIGHT remodel!
        10:00 Bathroom Remodeling Webinar
   11:00 Kitchen Remodeling Webinar
REGISTER today! Click Here
Nancy B

Great Experience!
From the initial meeting with Beth to the closeout visit, working with C&R was a pleasure. Beth listened, offered advice, and was willing to work within our budget. Every worker who came to our home was punctual, courteous, and cleaned up each day. We truly could not have asked for a better experience!
Dick and Joi Hayden

Knowledgeable, Professional, Beautiful Results
Staff were so skilled, knowledgeable, and professional. The design team was so easy to work with and immediately saw our vision. The result is so beautiful! We highly recommend this company, you will never be disappointed.
Roslyn Owen

Professional, Timely, Quality Workmanship
Excellent service and workmanship. We could not be happier with our kitchen remodel. Beth helped design the perfect kitchen and our Lead Carpenter completed the work in a timely and professional manner. Everyone we came in contact with at C&R was great—we are already working with them on a second project!
1160 Vista Ave SE
Salem, Oregon 97302
(503) 363-1343 (Salem)
(503) 635-2400 (Portland)
C&R AWARDS OF
DISTINCTION