Serving Salem and
the Willamette Valley Since 1961
Seven Clever Tips for Remodeling With Windows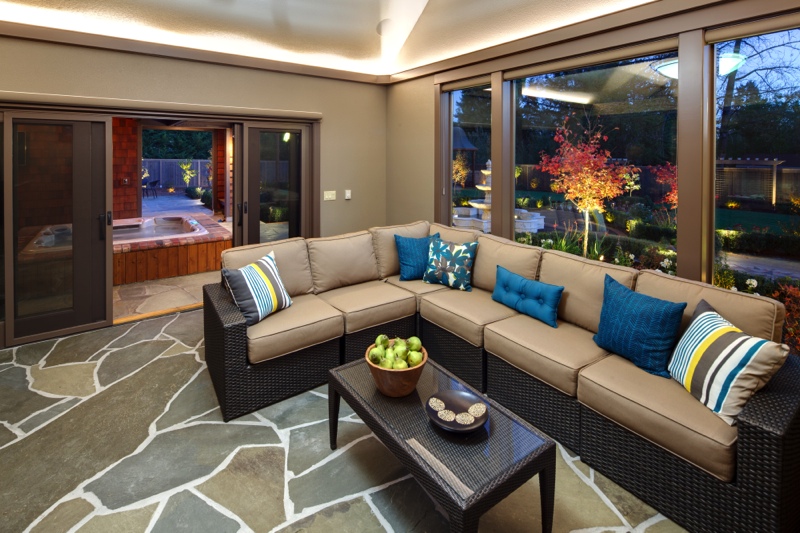 Bill Gates was most likely referring to something other than glass, wood, vinyl and R-values. But in our world—home remodeling—we have found that people everywhere DO love windows. That is, the kind that let in light and shield us from the weather. The kind that create a thermal barrier from heat and cold. The kind that documents a toddler's fingerprints and the puppy's nose impressions.
I, myself, am a great fan of windows and have yet to meet a homeowner who doesn't appreciate the value of a great fenestration. A well-positioned, correctly sized window can utterly transform a room from an uninviting space to a celebration of light and life. It's that dramatic.
When the budget allows, we encourage homeowners to critically assess their current windows and consider possible options. For instance, a full kitchen remodel is the perfect time to re-size or re-position an adequate but unimpressive window. Even a few inches of change can positively affect the amount of natural light in a room.
1. WHY NOT ENJOY THE VIEW?
During this recent remodel, a small single slider was replaced with a larger, more glorious picture window. This not only infused the kitchen area with light, but also framed the impressive valley view with an uninterrupted glass expanse.
 2. LET NATURE INSIDE
Large, stair-stepped windows mirror the graduated floor levels of this bathroom remodel. They infuse the master bathroom with light and foster a connection to the outdoor forest preserve. It is particularly important to take advantage of a natural view. When there is a view of any kind, large picture windows are a great way to maximize your enjoyment.
 3. CAN YOU HAVE TOO MANY WINDOWS?
It is doubtful that a home could ever suffer from too many windows. This particular living area has a wall of tall windows, a set of French doors, and two window seats. The light, the view, and the outdoor connection serve this living area well. And who wouldn't enjoy curling up with a good book on one of those window seats?
 4. A WINDOW TO ANCHOR THE ROOM
Even if the view is not spectacular, a correctly-sized window can anchor a room and serve as an attractive design element. This master bedroom window extends low enough to provide ambient light for a pleasant tête-à-tête.
 5. WINDOWS TO ENLARGE A SMALL SPACE
Small spaces particularly benefit from having multiple windows. In this tiny home office, counterbalanced windows provide cross ventilation, massive light infusion, and, literally, windows on the world. Pleasant surroundings always enhance productivity. And windows provide the wow factor for small spaces like these.
  6. DON'T FORGET THE DOOR!
Banish dark and uninviting entryways with a windowed door. In this lovely entry, a framed mirror catches the light and reflects it back into the room, doubling the effect of the front door. This area feels twice the size it would without the windows and mirror.
7.  FRAME AN OUTDOOR FEATURE
The idea behind this three-tiered window grouping was to frame a landmark neighborhood tree. This clever design beckons the tree to be part of the interior. With every trip up and down the stairs, a person feels connected to the tree. As the seasons come and go, the beautiful tree marks the changes in tandem with the homeowners.
COULD NEW WINDOWS CHANGE YOUR OUTLOOK?
Take a look around your home. Imagine how new or resized windows might alter your view of the world. Are there outdoor features to frame with a lovely picture window? Where might a new window add natural light and brighten your mood? Could your entryway benefit from a multi-paned front door?
At C&R Design & Remodeling, we enjoy helping homeowners like you find ways to make their homes a more pleasant place to live.  Call us today at 503-363-1343 or contact us through our email. Our Remodeling Consultant would love to visit your home and discuss your options.
Share this entry
Schedule a Free Consultation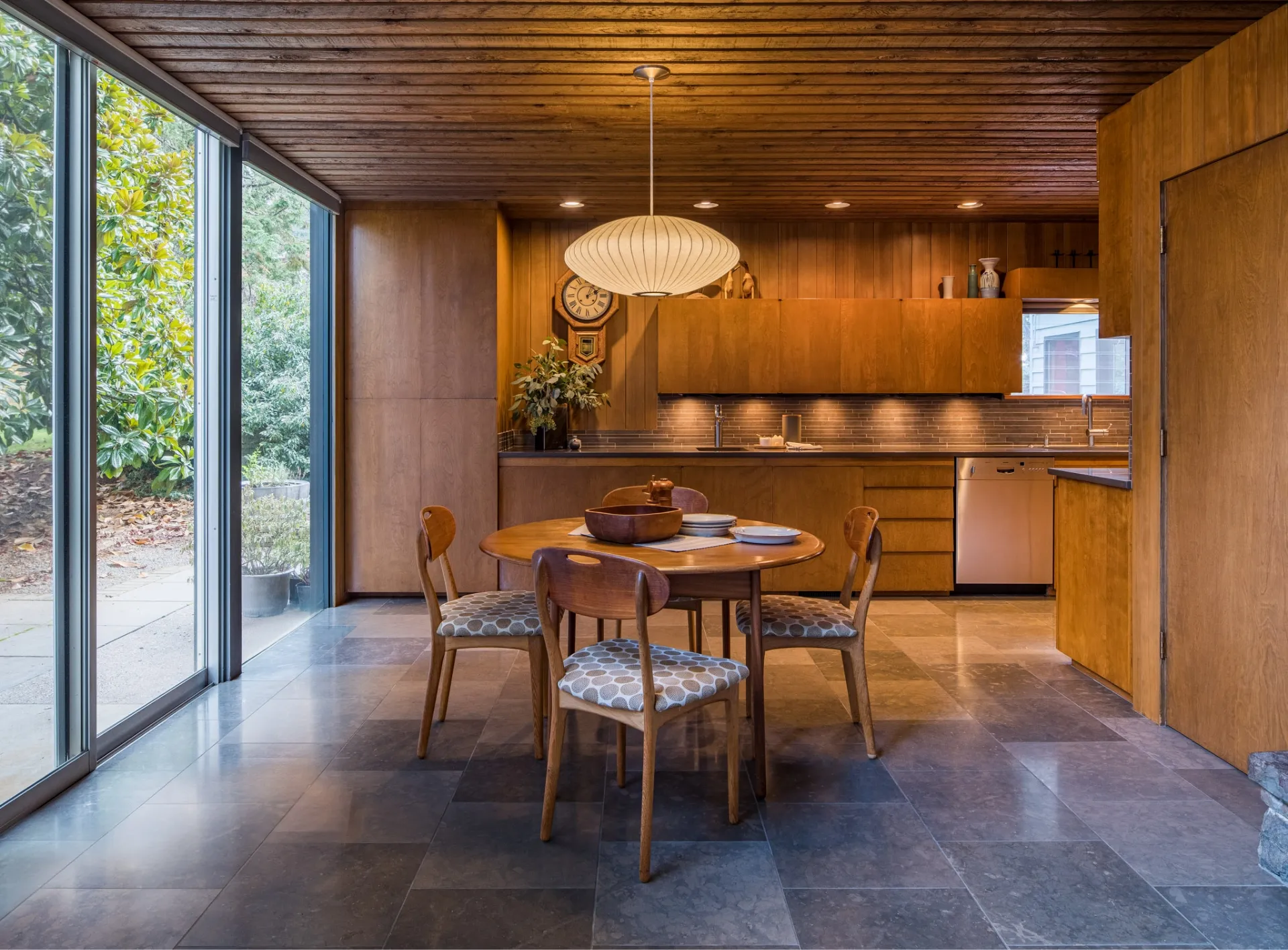 From the initial meeting with Beth to the closeout visit, working with C&R was a pleasure. Beth listened, offered advice, and was willing to work within our budget. Every worker who came to our home was punctual, courteous, and cleaned up each day. We truly could not have asked for a better experience!
Nancy B
Staff were so skilled, knowledgeable, and professional. The design team was so easy to work with and immediately saw our vision. The result is so beautiful! We highly recommend this company, you will never be disappointed.
Dick and Joi Hayden
Excellent service and workmanship. We could not be happier with our kitchen remodel. Beth helped design the perfect kitchen and our Lead Carpenter completed the work in a timely and professional manner. Everyone we came in contact with at C&R was great—we are already working with them on a second project!
Roslyn Owen
C & R did a kitchen remodel for us November-December 2021. From start to finish, they provided EXCELLENT service. Beth guided us expertly through making decisions on products and design. Mark led their team of professionals to expertly …
Christy Austin
We just completed a remodel of a 1980 sunroom to utility room, as well as expanding the downstairs bedroom, bath, half bath and closet and are thrilled with the result. It was a pleasure to work with C & R. We were so impressed with the …
Janet Lorenz
Schedule a Free Consultation
Read More Or Submit Your Review
Sign Up to Receive the C&R Monthly Email Newsletter