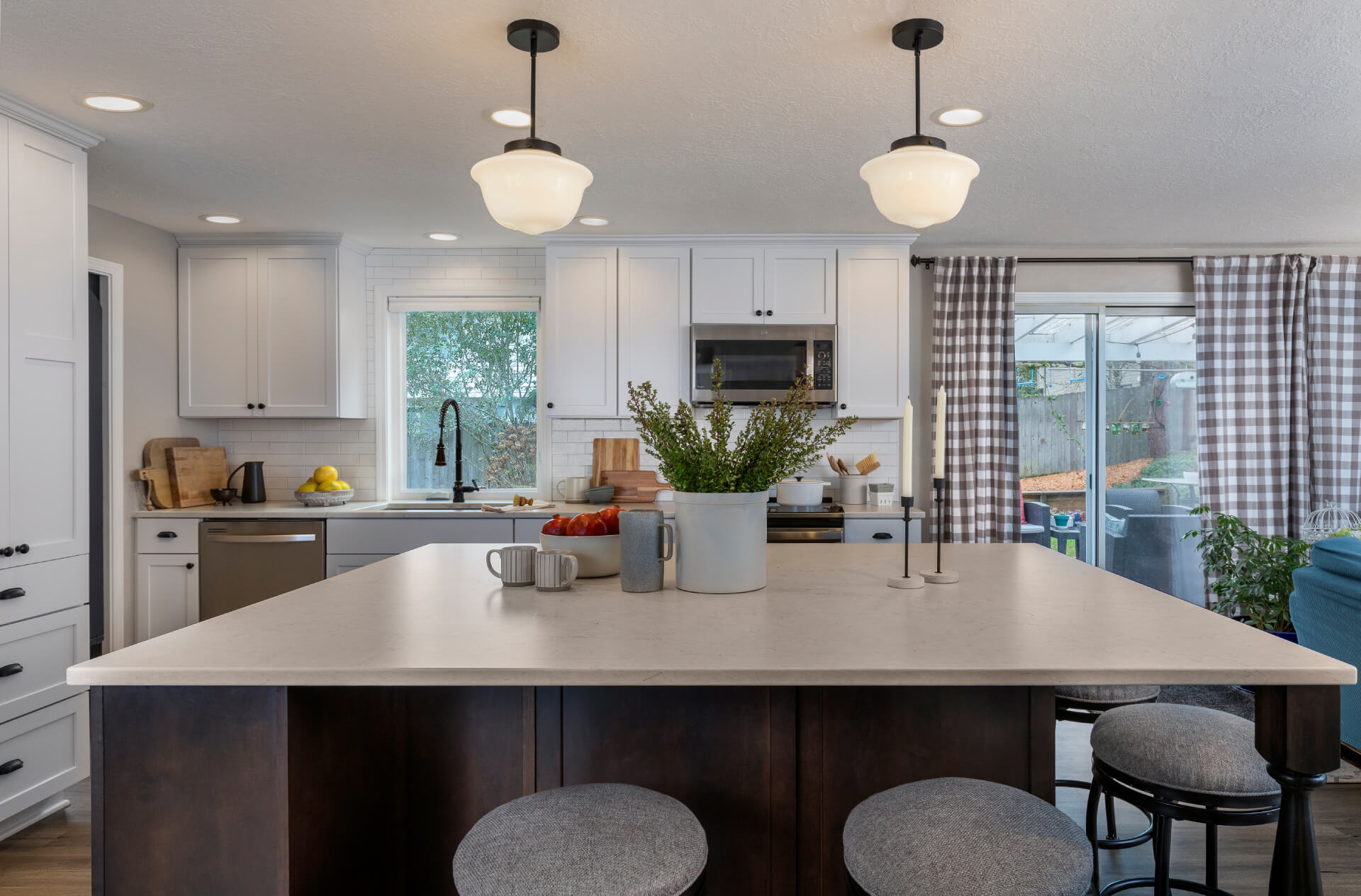 Serving Salem and
the Willamette Valley Since 1961
A Kitchen for Life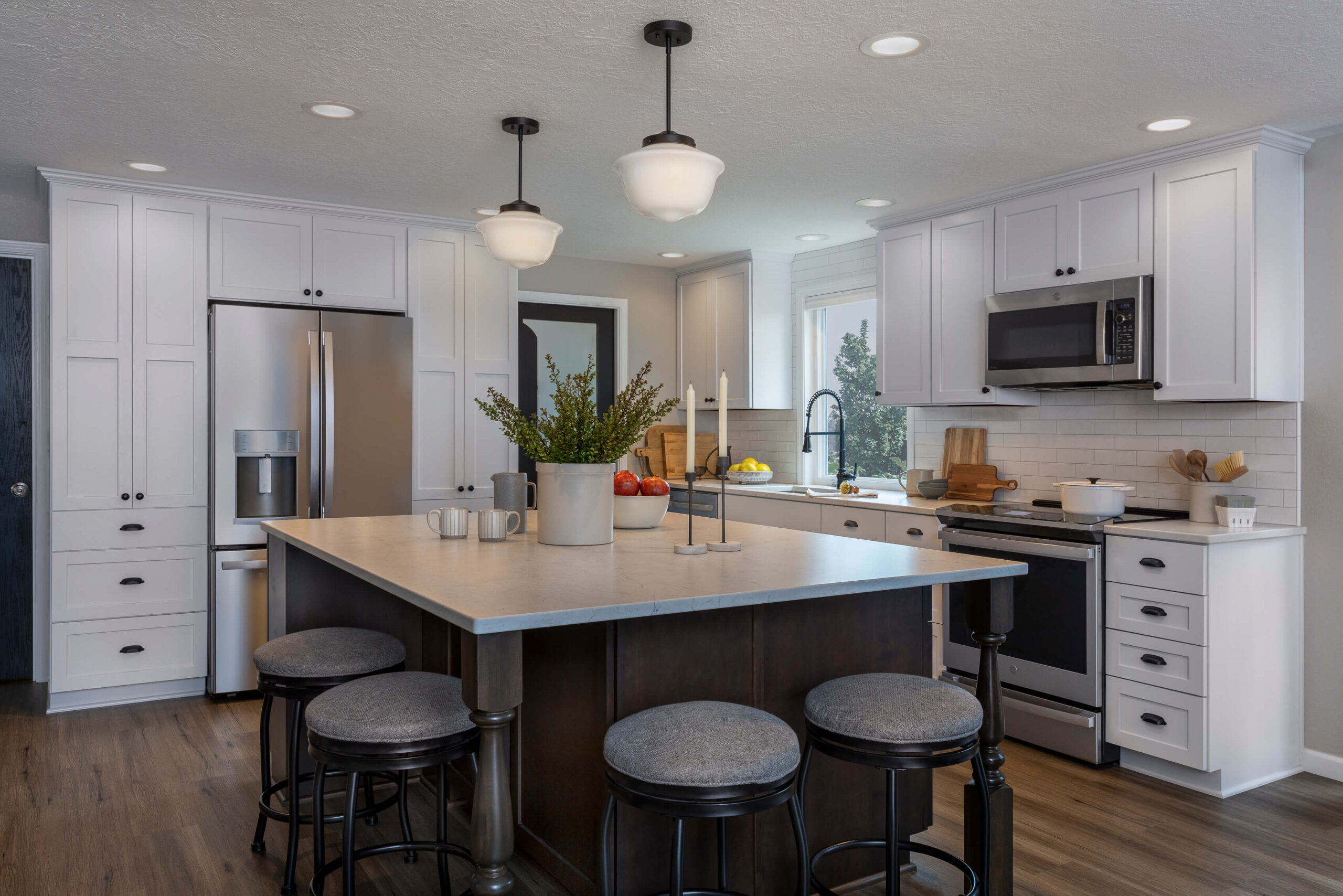 A Kitchen for Life
The best way to cope with food allergies is to cook every meal from scratch. An inviting and well-appointed kitchen can make that task more enjoyable and provide an atmosphere where everyone loves the experience.
Homeowners' goals:
The homeowners asked C&R to design a light and bright kitchen that would accommodate their active family and their dietary needs. Because of all the cooking they do every day, abundant storage was a priority. They also wanted a way to add privacy for the office adjoining the kitchen.
Our plan:
Completely demo the kitchen.
Install new cabinets, countertops, tile backsplash, hardware, plumbing fixtures.
Replace dropped-ceiling fluorescent lighting with recessed lights.
Install a pocket door between kitchen and office for privacy.
Our challenges and solutions:
Removing the peninsula made it possible to create a large island with a huge countertop for cooking prep, serving, and projects. However, that meant the kitchen lost all the storage over the peninsula. To replace that storage, we built two floor-to-ceiling pantries on either side of the refrigerator and a large full-depth cabinet above the refrigerator. Our intention was to use every inch of space so we  included lots of full-extension drawers, garbage and recycling pull-outs, and storage on the back side of the island for less-used items.
We specified a beautiful wood stain color for the island which accomplished two things: adding warmth to the white kitchen and easy to touch up if kids happen to nick the wood while sitting at the island.
Beautiful, softly hued quartz countertops create a sense of light and warmth. Two dramatic pendants add light and a decorative layer.
The office space directly adjacent to the kitchen is now separated by a pocket door which adds visual interest as well as privacy when needed.
Client Google review:
"We are so glad we chose C&R Remodeling to remodel our untouched 1980's kitchen. After getting quotes from several different contractors, C&R's design was so well thought out—I felt like all my ideas were incorporated into every aspect of the design. Even little side notes were picked up on, and most importantly I felt like I found a company I could trust! They stayed on budget, were excellent at communicating, and genuinely cared about our project. Our kitchen is now my dream kitchen—I did not think it was possible in the home we had!" –Melissa Dablow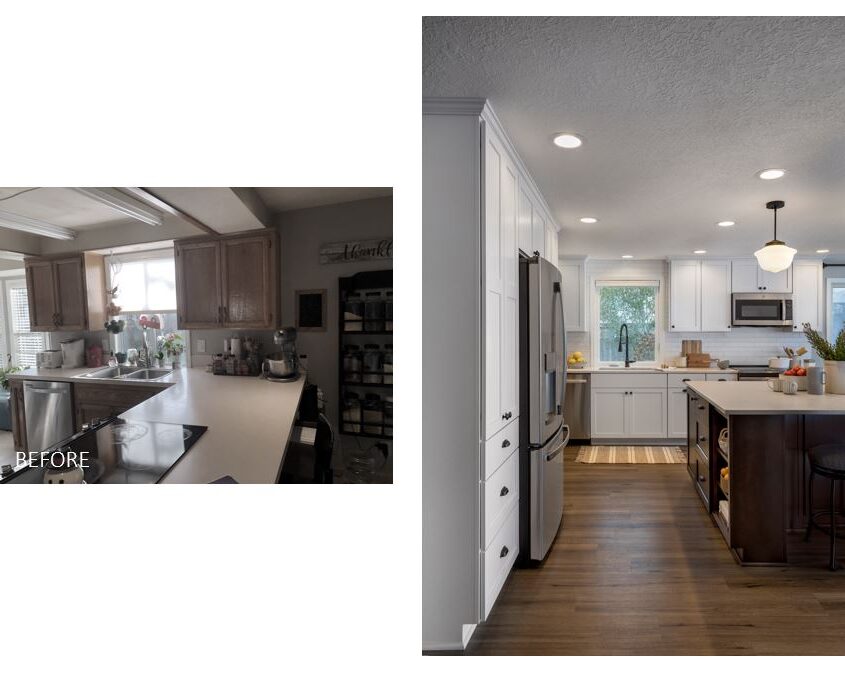 Schedule a Free Consultation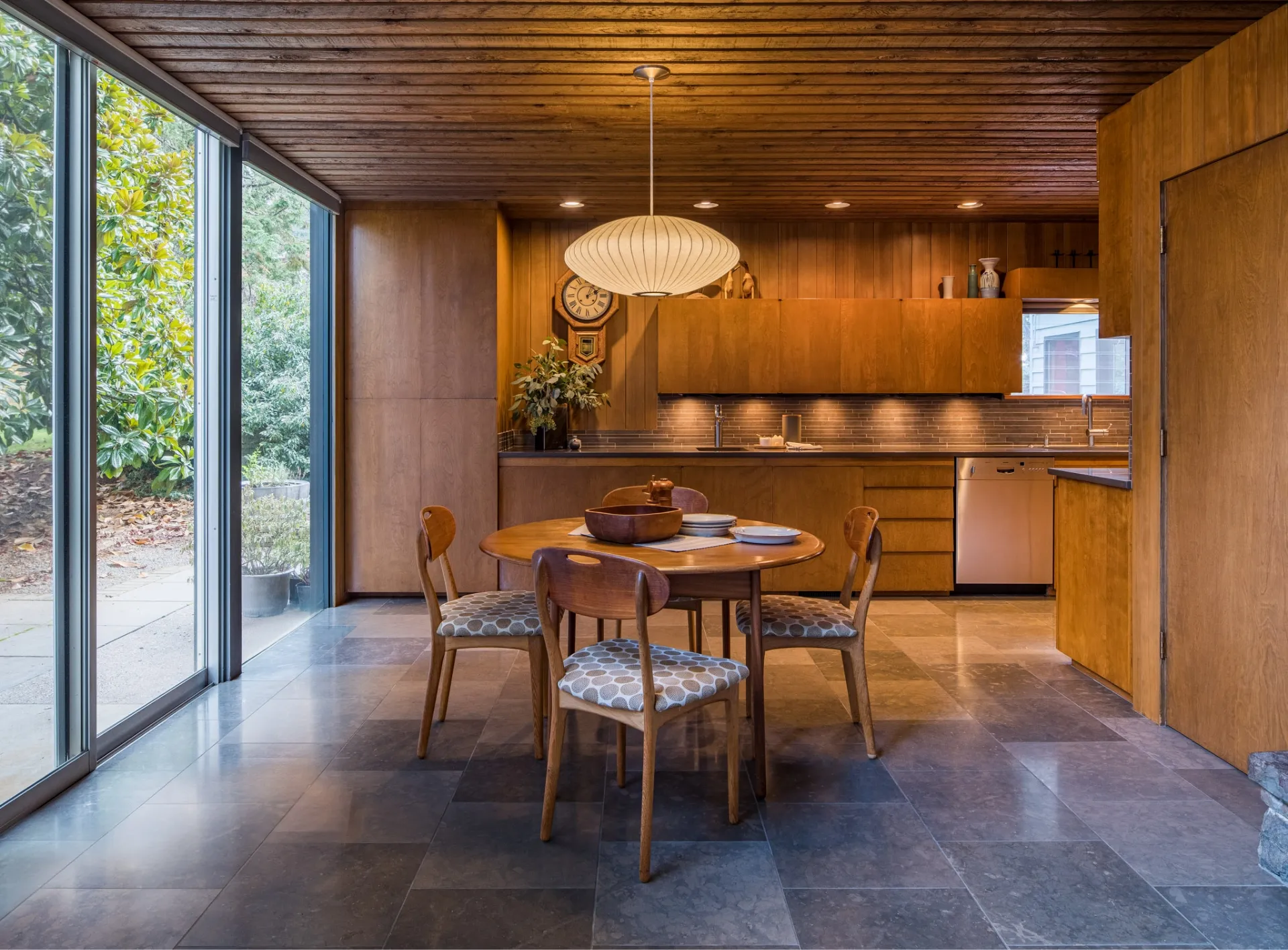 From the initial meeting with Beth to the closeout visit, working with C&R was a pleasure. Beth listened, offered advice, and was willing to work within our budget. Every worker who came to our home was punctual, courteous, and cleaned up each day. We truly could not have asked for a better experience!
Nancy B
Staff were so skilled, knowledgeable, and professional. The design team was so easy to work with and immediately saw our vision. The result is so beautiful! We highly recommend this company, you will never be disappointed.
Dick and Joi Hayden
Excellent service and workmanship. We could not be happier with our kitchen remodel. Beth helped design the perfect kitchen and our Lead Carpenter completed the work in a timely and professional manner. Everyone we came in contact with at C&R was great—we are already working with them on a second project!
Roslyn Owen
C & R did a kitchen remodel for us November-December 2021. From start to finish, they provided EXCELLENT service. Beth guided us expertly through making decisions on products and design. Mark led their team of professionals to expertly …
Christy Austin
We just completed a remodel of a 1980 sunroom to utility room, as well as expanding the downstairs bedroom, bath, half bath and closet and are thrilled with the result. It was a pleasure to work with C & R. We were so impressed with the …
Janet Lorenz
Schedule a Free Consultation
Read More Or Submit Your Review
Sign Up to Receive the C&R Monthly Email Newsletter