Serving Salem and
the Willamette Valley Since 1961
Portland Street of Dreams: Points of Interest
C&R Remodeling has been enjoying the services of Interior Design intern Cindy Strike. She recently visited the Street of Dreams show in Portland and reported back with some fascinating observations:
Although each house on the NW Natural Street of Dreams has its own unique style, some common design trends emerge. We expect to see sheltered "outdoor" living areas and landscaping with large water features, theater rooms, kitchens and master bathrooms as big as a small house. This year, as is often the case, these high-end homes didn't disappoint. In addition, some unexpected details added to the sensory experience.
The butler's pantry (in addition to the regular pantry), wine bar, and enormous walk-in closet (often with a center island), are not something that would work in an average size home without giving up valuable space. However, a skilled Interior Designer could find a way to scale these rooms down to fit in a smaller house.
For those who want to be on trend, but don't have the budget for a mansion, there are still many design elements commonly featured in the Street of Dreams that can be incorporated into a smaller project. Many of the houses made use of an open floor plan, with a large kitchen and one or more islands. The dining room served as a connection point for not only the kitchen and living room, but with high ceilings and extra large double doors opening up to the exterior, the dining room also provided a connection to the outdoor living spaces. Some of the dining rooms could have eliminated the need for a larger sheltered outdoor living space if exterior space or budget was limited.
 Back in the living room, an oversized ledgestone fireplace surround extended up to the open second floor, providing areas to display art to be seen throughout the main floor, as well as from the open staircase and second floor.
Built-in cabinetry, niches, and ledges of various size and material, were all thoughtfully placed to create both functional storage as well as enhance the visual interest. The use of arches over doors, as the curve of the ceiling, and in cabinetry added to the overall effect of the design. Other decorative ceiling elements such as shelves with cove lighting, lattice work, and painted beams added to the luxurious feel. Plain 3" moulding was replaced with oversized or highly detailed moulding and base.
The designers' use of large scale features and asymmetry made the spaces current. Instead of sticking with one specific style, these houses often used a combination of two. (I.e. Industrial and Glamorous; Modern and Shabby Chic). Sometimes the juxtaposition was a harmonious blend, while others didn't work quite as well.
In terms of materials, granite counter tops continued to be a favorite, but the high polish surface was traded for a more matte finish with some texture. (Frequently referred to as Antique finish or "leathered"). Tile was used on many bathroom counter tops, as well as shower walls. The larger rectangle tiles were often broken up visually by a line of accent tiles.
Share this entry
Schedule a Free Consultation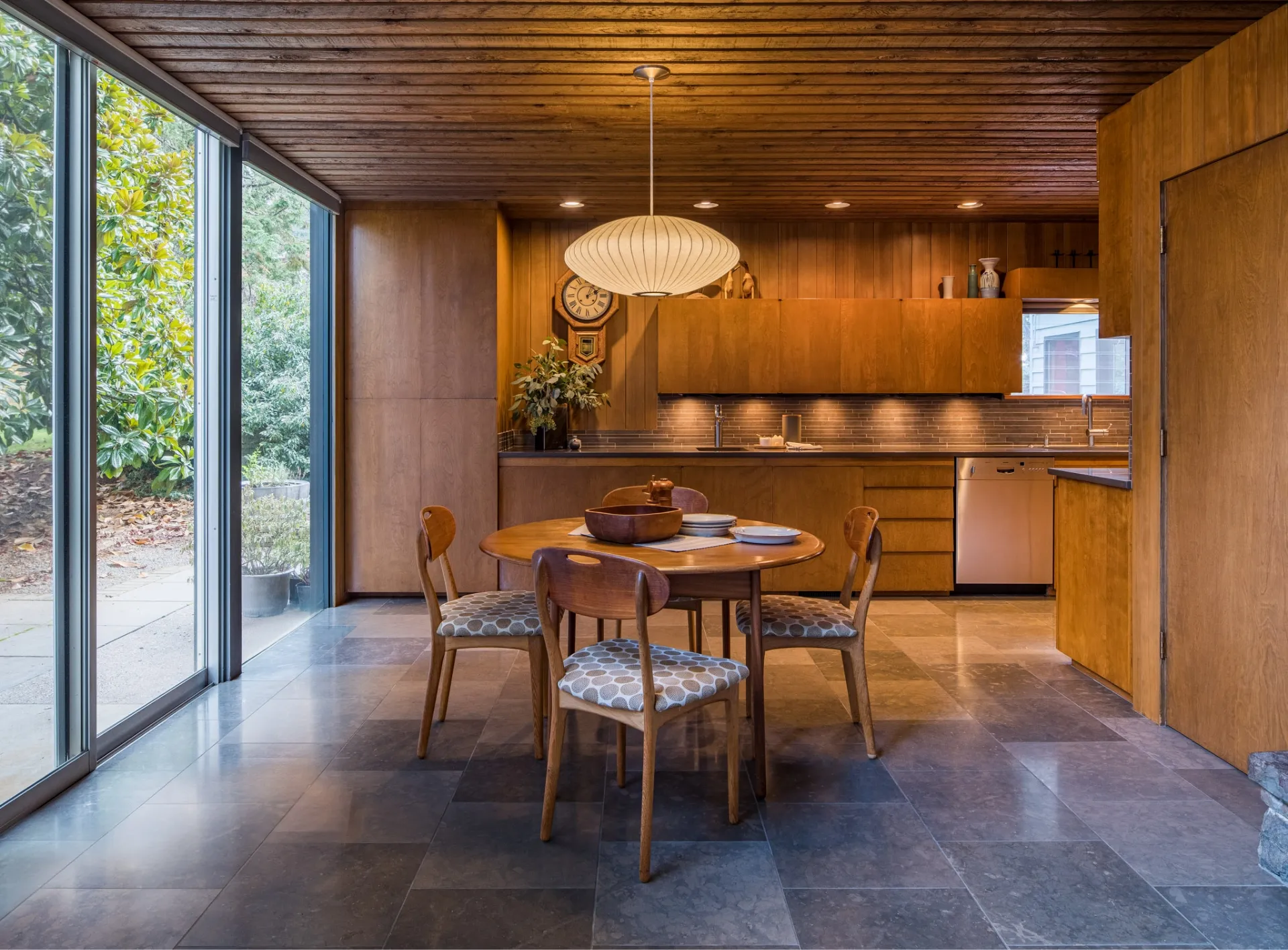 From the initial meeting with Beth to the closeout visit, working with C&R was a pleasure. Beth listened, offered advice, and was willing to work within our budget. Every worker who came to our home was punctual, courteous, and cleaned up each day. We truly could not have asked for a better experience!
Nancy B
Staff were so skilled, knowledgeable, and professional. The design team was so easy to work with and immediately saw our vision. The result is so beautiful! We highly recommend this company, you will never be disappointed.
Dick and Joi Hayden
Excellent service and workmanship. We could not be happier with our kitchen remodel. Beth helped design the perfect kitchen and our Lead Carpenter completed the work in a timely and professional manner. Everyone we came in contact with at C&R was great—we are already working with them on a second project!
Roslyn Owen
C & R did a kitchen remodel for us November-December 2021. From start to finish, they provided EXCELLENT service. Beth guided us expertly through making decisions on products and design. Mark led their team of professionals to expertly …
Christy Austin
We just completed a remodel of a 1980 sunroom to utility room, as well as expanding the downstairs bedroom, bath, half bath and closet and are thrilled with the result. It was a pleasure to work with C & R. We were so impressed with the …
Janet Lorenz
Schedule a Free Consultation
Read More Or Submit Your Review
Sign Up to Receive the C&R Monthly Email Newsletter