Serving Salem and
the Willamette Valley Since 1961
Master Bathroom Becomes Spa Retreat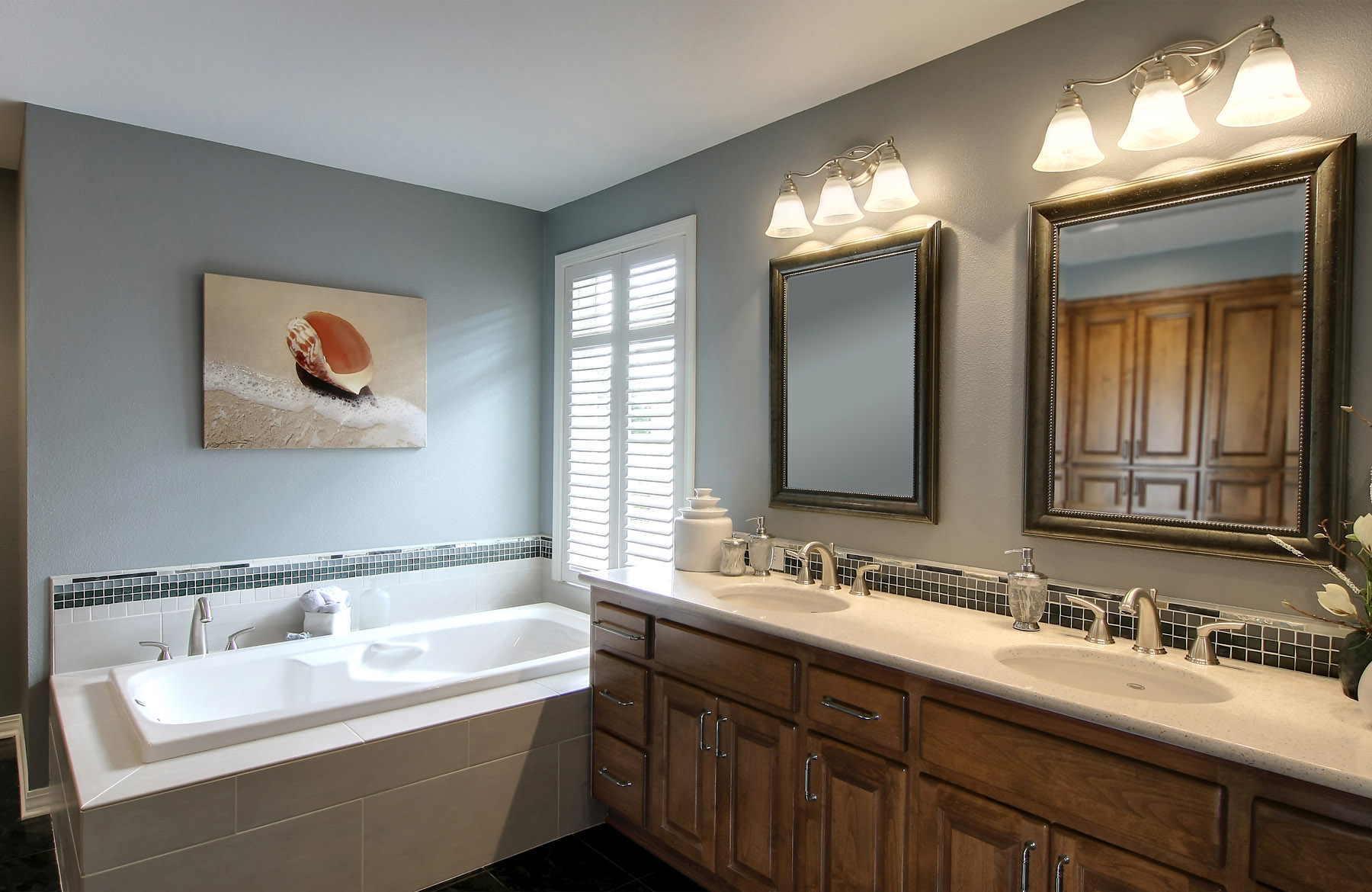 It is always a pleasure to remodel well-built homes, as was the case with this McNary Estates project. Homeowners Walt and Doris asked C&R to renovate their master bathroom. Initial planning focused on replacing the existing fiberglass shower. They felt the shower size felt a bit out of scale with the rest of the spacious bathroom. And as with all fiberglass units, years of scrubbing had made it increasingly difficult to clean.
C&R designed a new tile shower that nearly doubles the original size. Vertical accent tiles create a waterfall effect and relate strongly to the existing green tile floor.
The homeowners still had three of the original floor tiles from when the house was built. C&R carefully planned the new shower footprint to make sure those tiles would fill any gaps. Happily, it all worked out perfectly!
Since maintenance was an issue with the old shower, C&R specified epoxy grout and water repellent glass for the custom enclosure. These two elements will make cleaning much easier.
The original bathroom cabinets were still in excellent condition, and C&R installed sleek new hardware in a coordinating finish. This hardware provides a contemporary touch to the traditional cabinetry.
Master Bath upgrades include:
New angled custom tile shower
New hardware to extend cabinet life
New soaking tub replacing old jetted Jacuzzi
New lighting fixtures
New tile tub deck and surround
New Quartz countertops
New tile backsplash
Wallpaper removal, walls painted neutral color
Water closet area opened up, new half wall built to maintain privacy

master bath renovation – Created with Haiku Deck, presentation software that inspires
Walt and Doris chose to take a vacation during most of the remodel. While away, they were able to stay in touch via C&R's online project management program. The program allowed them to view progress photos, make comments, and monitor the real-time construction schedule.
At a recent open house, Walt and Doris were pleased to show off their completed project to friends. "We love our bathroom and are very happy with the look, style, clean lines… everything!"
We are delighted that they are now working with C&R to design and plan their kitchen remodel. Thank you, Walt, and Doris, for choosing C&R!
Share this entry
Schedule a Free Consultation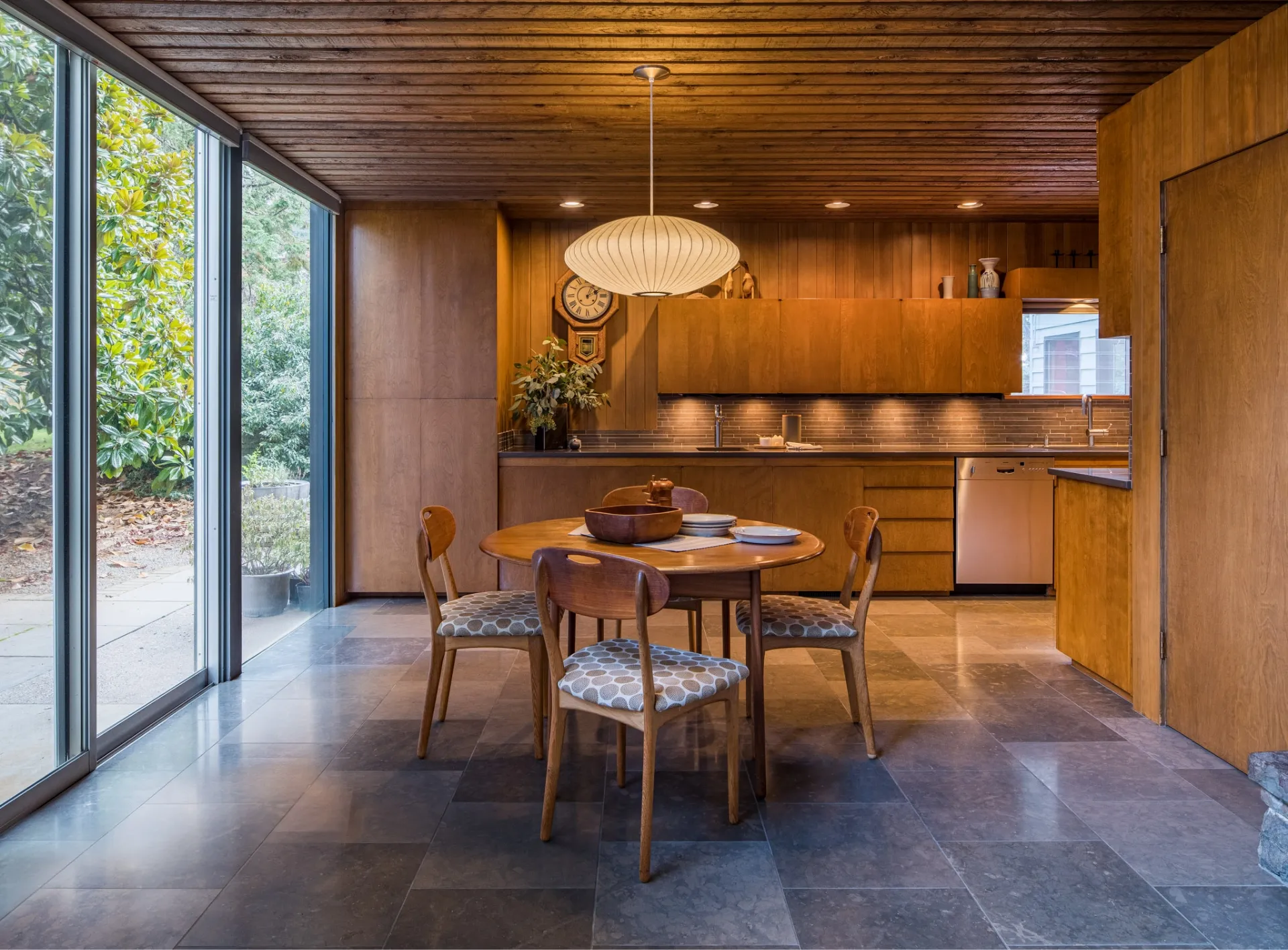 From the initial meeting with Beth to the closeout visit, working with C&R was a pleasure. Beth listened, offered advice, and was willing to work within our budget. Every worker who came to our home was punctual, courteous, and cleaned up each day. We truly could not have asked for a better experience!
Nancy B
Staff were so skilled, knowledgeable, and professional. The design team was so easy to work with and immediately saw our vision. The result is so beautiful! We highly recommend this company, you will never be disappointed.
Dick and Joi Hayden
Excellent service and workmanship. We could not be happier with our kitchen remodel. Beth helped design the perfect kitchen and our Lead Carpenter completed the work in a timely and professional manner. Everyone we came in contact with at C&R was great—we are already working with them on a second project!
Roslyn Owen
C & R did a kitchen remodel for us November-December 2021. From start to finish, they provided EXCELLENT service. Beth guided us expertly through making decisions on products and design. Mark led their team of professionals to expertly …
Christy Austin
We just completed a remodel of a 1980 sunroom to utility room, as well as expanding the downstairs bedroom, bath, half bath and closet and are thrilled with the result. It was a pleasure to work with C & R. We were so impressed with the …
Janet Lorenz
Schedule a Free Consultation
Read More Or Submit Your Review
Sign Up to Receive the C&R Monthly Email Newsletter