Serving Salem and
the Willamette Valley Since 1961
How to Maximize Your Kitchen Storage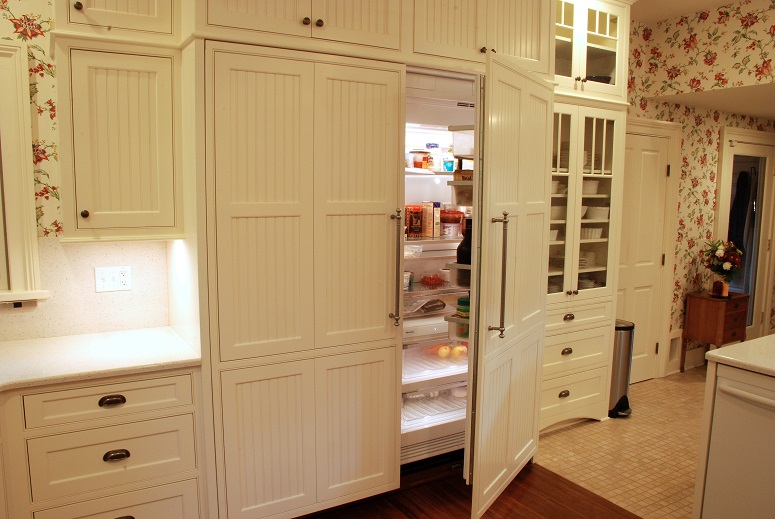 What makes a great kitchen? Some might say miles and miles of counter and prep space. Others would insist it's all about the best appliances money can buy. But everyone agrees that ample storage is absolutely crucial. If you don't have enough storage, those miles and miles of countertops will end up being overcrowded by items that should be stored away.
How do you create more storage in a kitchen? The standard solution might be to build a larger kitchen. After all, bigger is better, right? Not necessarily. It is possible to end up with a kitchen so unwieldy that it creates more problems than it solves.
Instead, the key to an appropriate amount of storage is to make sure all the cabinets and pantries are designed with a corresponding use in mind. Thinking through how you use your kitchen will allow you to create exactly what you need without breaking the budget.
Our cabinet designer would like to share her own kitchen story with tips on kitchen cabinet design. We first met our Eileen and her husband when they asked C&R to remodel their kitchen. They were careful to think through every inch of space that ultimately created a design that works perfectly for their needs. Her planning process provides tried-and-true tips you can incorporate in your own kitchen to maximize storage opportunities.
In her own words, here is how she accomplished her goals for an efficient, convenient, and traditionally-themed kitchen in their historic Salem home:
Planning and goal-setting
Goal #1 – Create an efficient work space for my husband and I who both enjoy cooking and baking.
Goal #2 – Establish general work zones for cooking, baking, fruit and vegetable prep and clean-up.  Locate tools and small appliances close to where they will be used.
Goal #3 – Select storage options so everything is easily accessible and visible.  Under counter storage would use only drawers, corner Lazy Susans and pullouts.
Goal #4 – Provide storage areas that fit the tools and small appliances.
Before boxing up the kitchen prior to demolition everything was grouped into either "frequently used" or "used but infrequently."  (Anything not fitting either group was given away – remodeling is a great time to get rid of "stuff.").  The frequently used things would live in the kitchen area.  The infrequently used items would have a place in the pantry.
We then measured everything.  We did not want to create primary storage that was inadvertently too narrow or too shallow.  Future purchases were also kept in mind.
Here was the point that we began working with the general room layout.  Since we were not moving walls, windows or doors some trade-offs would be necessary. We considered each aspect of our kitchen as we planned:

Accessible
With the many different base cabinet options that are available it was easy to design spaces where smaller items are quickly accessible.
This narrow pull-out in my baking area holds regularly used baking spices like cinnamon, cloves and ginger.  It also stores molasses, chocolate, shortening, vanilla, baking soda, non-stick spray and kitchen string among other things.
Time-saving
Drawers can be time-saving storage areas for small tools when they have dividers.  I planned several shallow drawers with dividers for storing a variety of kitchen tools.  This drawer in my baking area shows compartments that make it easy to grab what I need while it holds many items of different shapes and sizes.
Visible.
Instead of lower cupboards with doors, I prefer deep drawers for easier access to kitchen tools and small appliances.  Also all the drawers have glides that permit them to be fully opened making it easy to see everything and find what you need.
Practical
A small 6" space beside our prep sink does a big job by housing a mini drawer unit.  It keeps important and useful things organized and easy to grab.
Since the drawer unit is only half the depth of the counter a small cupboard with a side opening door sits behind it for coffee-making things.
Expandable
Containers expand the usefulness of any storage area because items in their original store packaging can rob valuable shelf space.
A collection of two or three sizes of storage containers with wide mouths and tight fitting lids efficiently store flours, grains, sugars, pastas, legumes, etc.  When containers stack they can double or triple the usefulness of any shelf.
They also provide other benefits for a busy kitchen.  Wide mouth openings make it easy to measure accurately without spilling – a sometimes messy task when scooping directly from a box or bag.  Tight-fitting lids keep supplies fresh and insect free.  See-through containers make it easy to know that supplies are low when putting together a shopping list.
Efficient
With floor space at a minimum a floor-to-ceiling wall of upper cabinets creates an efficient pantry lining a walkway.  It also becomes a home for infrequently used kitchen tools and small appliances.
The depth of 12" to 14" meets the goals of easy access and good visibility.  Adjustable shelves accommodate items of varying sizes.  Additional shelves for small stored items expands any cabinets' utility.  In some areas we also use small Lazy Susans and baskets to increase the overall utility of the pantry.
Are you ready to upgrade the storage in your kitchen? Our design specialists are ready to help you plan your remodel with your specific needs in mind. Call C&R Design/Remodel at 503-363-1343 today and schedule your free in-home consultation.
Share this entry
Schedule a Free Consultation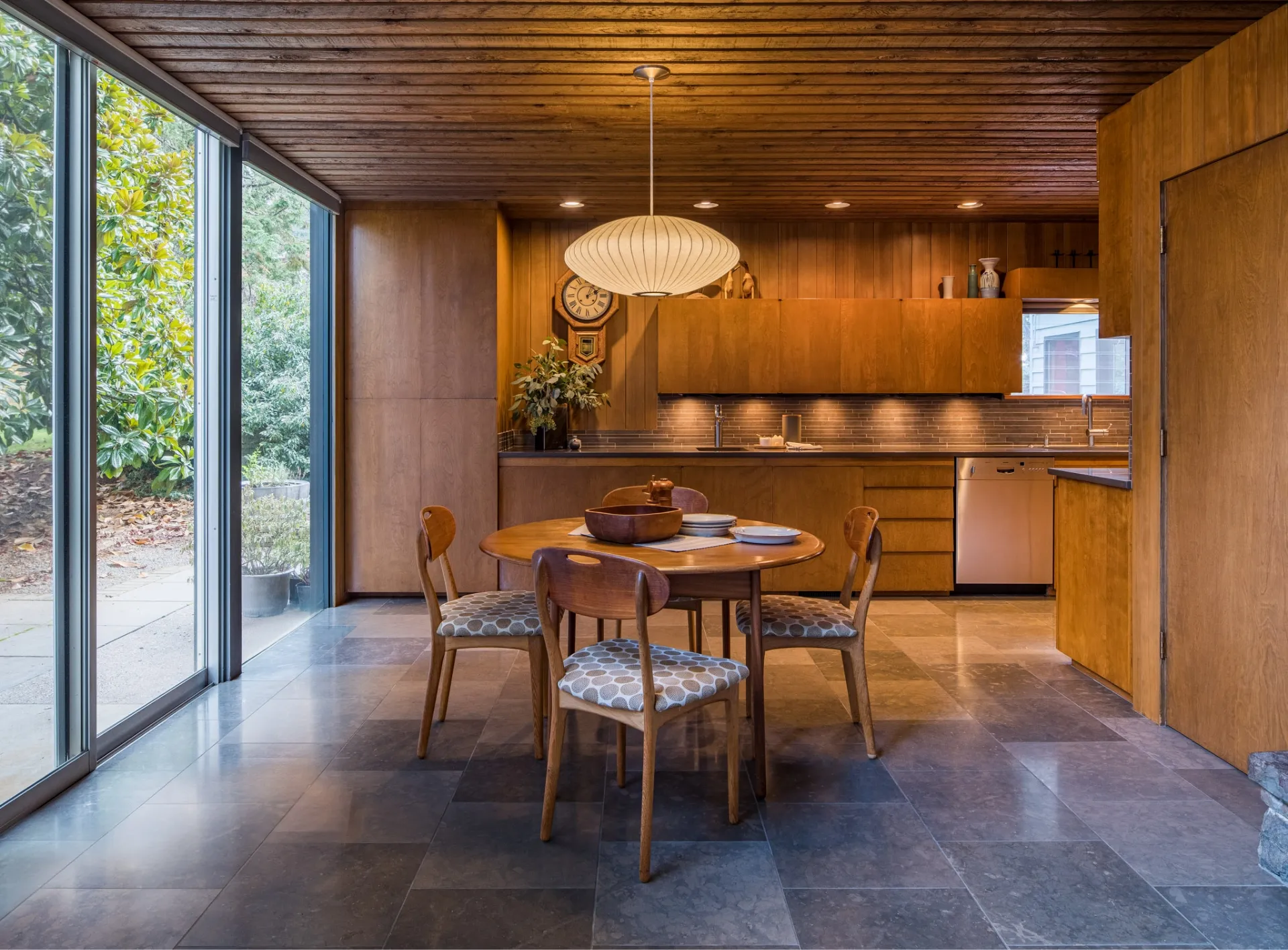 From the initial meeting with Beth to the closeout visit, working with C&R was a pleasure. Beth listened, offered advice, and was willing to work within our budget. Every worker who came to our home was punctual, courteous, and cleaned up each day. We truly could not have asked for a better experience!
Nancy B
Staff were so skilled, knowledgeable, and professional. The design team was so easy to work with and immediately saw our vision. The result is so beautiful! We highly recommend this company, you will never be disappointed.
Dick and Joi Hayden
Excellent service and workmanship. We could not be happier with our kitchen remodel. Beth helped design the perfect kitchen and our Lead Carpenter completed the work in a timely and professional manner. Everyone we came in contact with at C&R was great—we are already working with them on a second project!
Roslyn Owen
C & R did a kitchen remodel for us November-December 2021. From start to finish, they provided EXCELLENT service. Beth guided us expertly through making decisions on products and design. Mark led their team of professionals to expertly …
Christy Austin
We just completed a remodel of a 1980 sunroom to utility room, as well as expanding the downstairs bedroom, bath, half bath and closet and are thrilled with the result. It was a pleasure to work with C & R. We were so impressed with the …
Janet Lorenz
Schedule a Free Consultation
Read More Or Submit Your Review
Sign Up to Receive the C&R Monthly Email Newsletter