Serving Salem and
the Willamette Valley Since 1961
Contemporary Kitchen Remodel Hits Perfection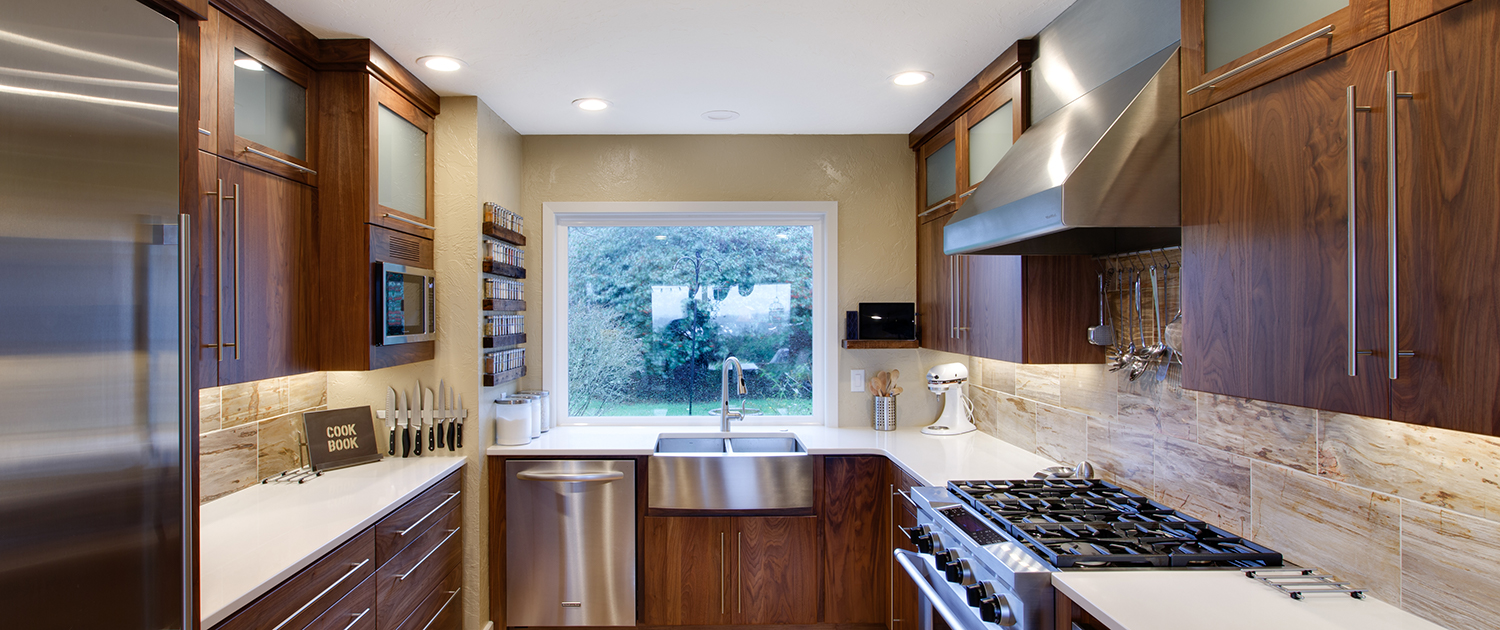 So Ready to Remodel
For a long time, Holly and Damon Tindall had wanted to remodel their cramped, outdated kitchen. They knew that their existing kitchen functioned poorly and did not reflect their contemporary style. They dreamed of a bright, functional space that would enhance their enjoyment of home. When they finally felt confident in their decision-making, they called C&R Design/Remodel to help them put everything together for their contemporary kitchen remodel. 
C&R designers listened to their needs and aspirations and worked through several plan revisions. The final design reflects a thorough collaboration between designer and homeowners. According to Holly Tindall, "C&R was able to take my extensive feedback, layout and ideas and make it work. Either it was a really easy process for them because I knew exactly what I wanted or more difficult because I knew exactly what I wanted! You'll have to ask them about that!!"
We do know that we thoroughly enjoyed the give-and-take and we couldn't be more  pleased with the outcome.
One of the "must haves" on the Tindall wish list was new appliances. Our challenge was to figure out how to fit the new, larger appliances in the existing space. To accommodate, C&R moved one kitchen wall two feet into the dining room space. Those two extra feet, a larger window, and removal of the existing dropped ceiling opened up the kitchen for a brighter, more spacious feel.
"I have always loved to cook. It was fun before–now it is a joy!"
Since the home dates back to the mid-century, we felt it was important that  the design complement the home's existing architecture. We carefully considered every detail to achieve the desired result of a contemporary kitchen remodel.
According to the Tindalls, "the design is contemporary but still works with the rest of our house which has both traditional and contemporary elements. The cabinets, backsplash, countertops, floor, and appliances all are perfect and exactly what w wanted. The reclaimed wood spice rack is a functional and really neat visual. Having a coffee/drink area away from the main working part of the kitchen is also great and our booth turned out perfectly."
Convenient Kitchen Banquette for Informal Dining
The removal of one wall near the dining room made it possible to add a custom banquette at the end of the kitchen. The Black Walnut butcher block table top mirrors the Black Walnut cabinetry throughout the new kitchen. Cleverly tucked inside the banquet seating are storage drawers and pull-outs. Adjacent to the banquette, an espresso bar with beverage refrigerator and ice maker provides a pleasant connection to the formal dining room.
We asked Holly how the contemporary kitchen remodel has changed their lifestyle.
"We walk through the kitchen all the time as it is in the center of our home, and it is so wonderful to love what we see. The functionality and materials are perfect and I wouldn't change a thing about what was done. "
Let There Be Light!
Over the sink, a new and larger picture window replaced the small garden window. Energy efficient LED lighting was installed in the ceiling and under the cabinets to illuminate counter tops. Appliance locations were rearranged to provide better flow.
Contemporary Kitchen Remodel Details
Custom Black Walnut cabinetry
Low-maintenance Quartz counter tops
Petrified wood backsplash
Refinished Hickory floors
Custom built-in banquette with a Black Walnut end-grain table top
Select re-claimed wood accents throughout including pot holder and spice racks

A Lighting Plan That Makes Sense
Older homes often have the "drop down" ceiling light with grids and plastic panels filling each grid. It probably seemed like a good idea at the time, but the effect is to lower the ceiling both in actual height and by adding visual weight. The new lighting plan involved removing the old built-in fixture, re-conditioning the ceiling finish, and installing new recessed lighting.
Contemporary Kitchen Remodeling: Fun, Exciting, Stimulating!
Holly Tindall says she thinks remodeling is fun, exciting, and stimulating. "Remodeling is just great fun. It doesn't have to be stressful and awful but does require sound and timely decision making and communication. Understanding what is feasible or not from a design, material, construction, and financial perspective goes a long way toward a project that runs smooth and is pleasurable. For anyone that doesn't necessarily have that understanding, you don't have to worry because the folks at C&R can make a huge difference. For me it was like having a partner to make my specific vision a reality."
Thank you, Holly and Damon, for choosing C&R as your Design and Remodeling partner. We are proud to be a part of your kitchen remodeling and renovations! Click here to see more photos of this project.
Ready to remodel? Even if you're just starting to think about it, contact us today to schedule a FREE in-home consultation.
Share this entry
Schedule a Free Consultation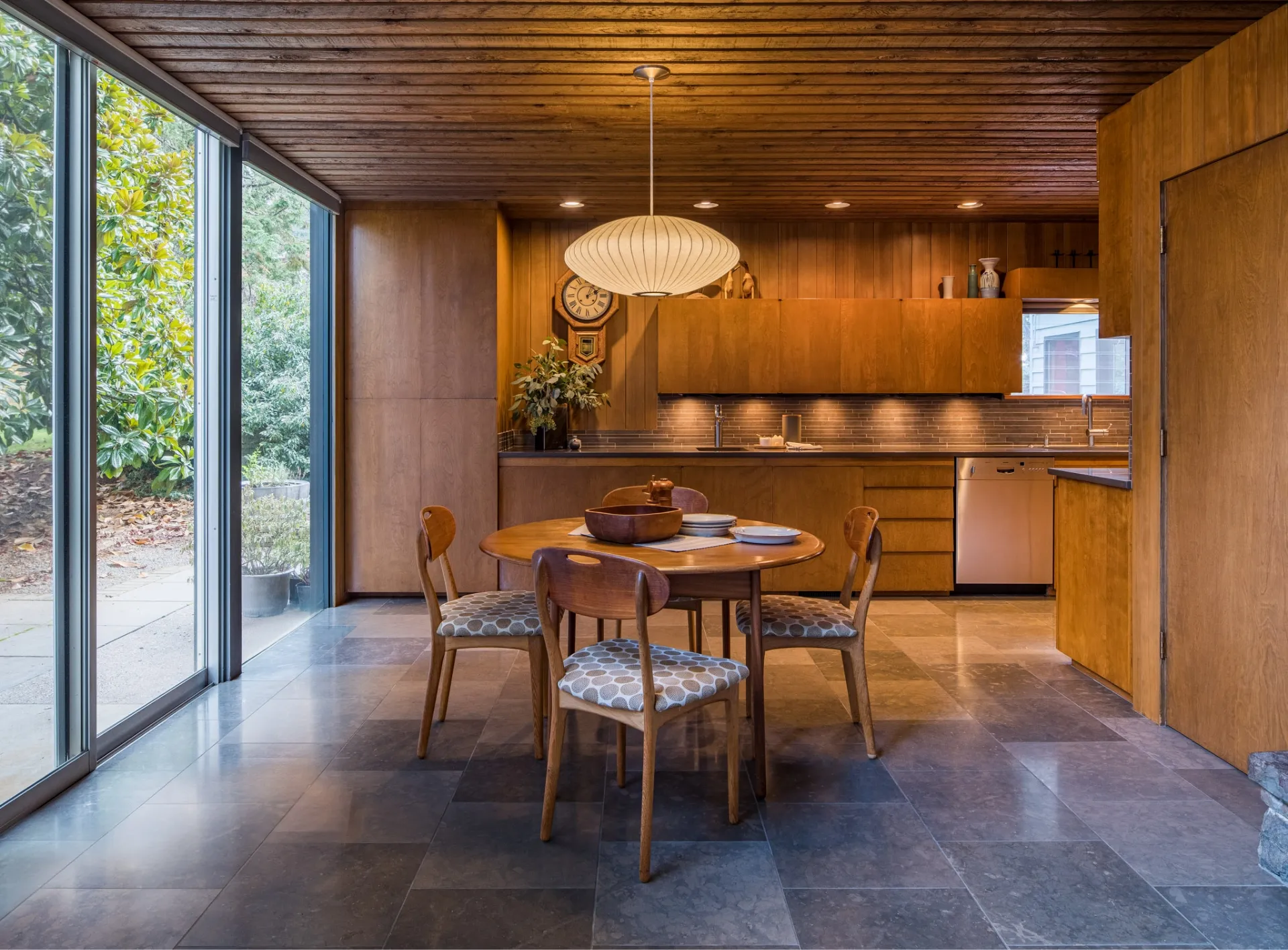 From the initial meeting with Beth to the closeout visit, working with C&R was a pleasure. Beth listened, offered advice, and was willing to work within our budget. Every worker who came to our home was punctual, courteous, and cleaned up each day. We truly could not have asked for a better experience!
Nancy B
Staff were so skilled, knowledgeable, and professional. The design team was so easy to work with and immediately saw our vision. The result is so beautiful! We highly recommend this company, you will never be disappointed.
Dick and Joi Hayden
Excellent service and workmanship. We could not be happier with our kitchen remodel. Beth helped design the perfect kitchen and our Lead Carpenter completed the work in a timely and professional manner. Everyone we came in contact with at C&R was great—we are already working with them on a second project!
Roslyn Owen
C & R did a kitchen remodel for us November-December 2021. From start to finish, they provided EXCELLENT service. Beth guided us expertly through making decisions on products and design. Mark led their team of professionals to expertly …
Christy Austin
We just completed a remodel of a 1980 sunroom to utility room, as well as expanding the downstairs bedroom, bath, half bath and closet and are thrilled with the result. It was a pleasure to work with C & R. We were so impressed with the …
Janet Lorenz
Schedule a Free Consultation
Read More Or Submit Your Review
Sign Up to Receive the C&R Monthly Email Newsletter