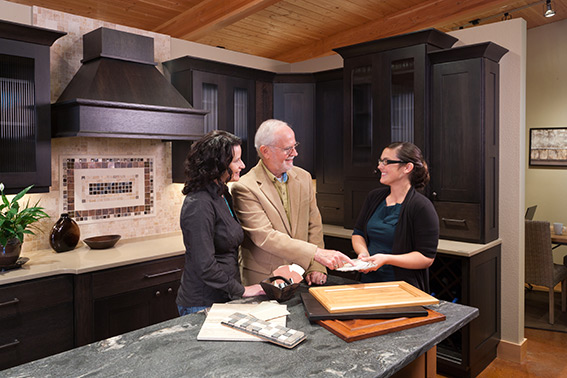 C&R's professional interior design service allows you to get the look you want without the anguish of making choices all by yourself. Our designers can help you choose cabinetry, paint colors, flooring, tile, countertops, fixtures, hardware and more.
Our experienced and certified designers will provide the level of service you desire, whether choosing simple paint colors or helping you coordinate every detail of your remodel. Past clients always say our designers helped elevate their final outcome from ordinary to amazing.
See it for yourself. Visit our remodeling solutions studio to get hands-on with the a wide selection of cabinetry, materials and finishes.