Serving Salem and
the Willamette Valley Since 1961
Triple Level Remodeling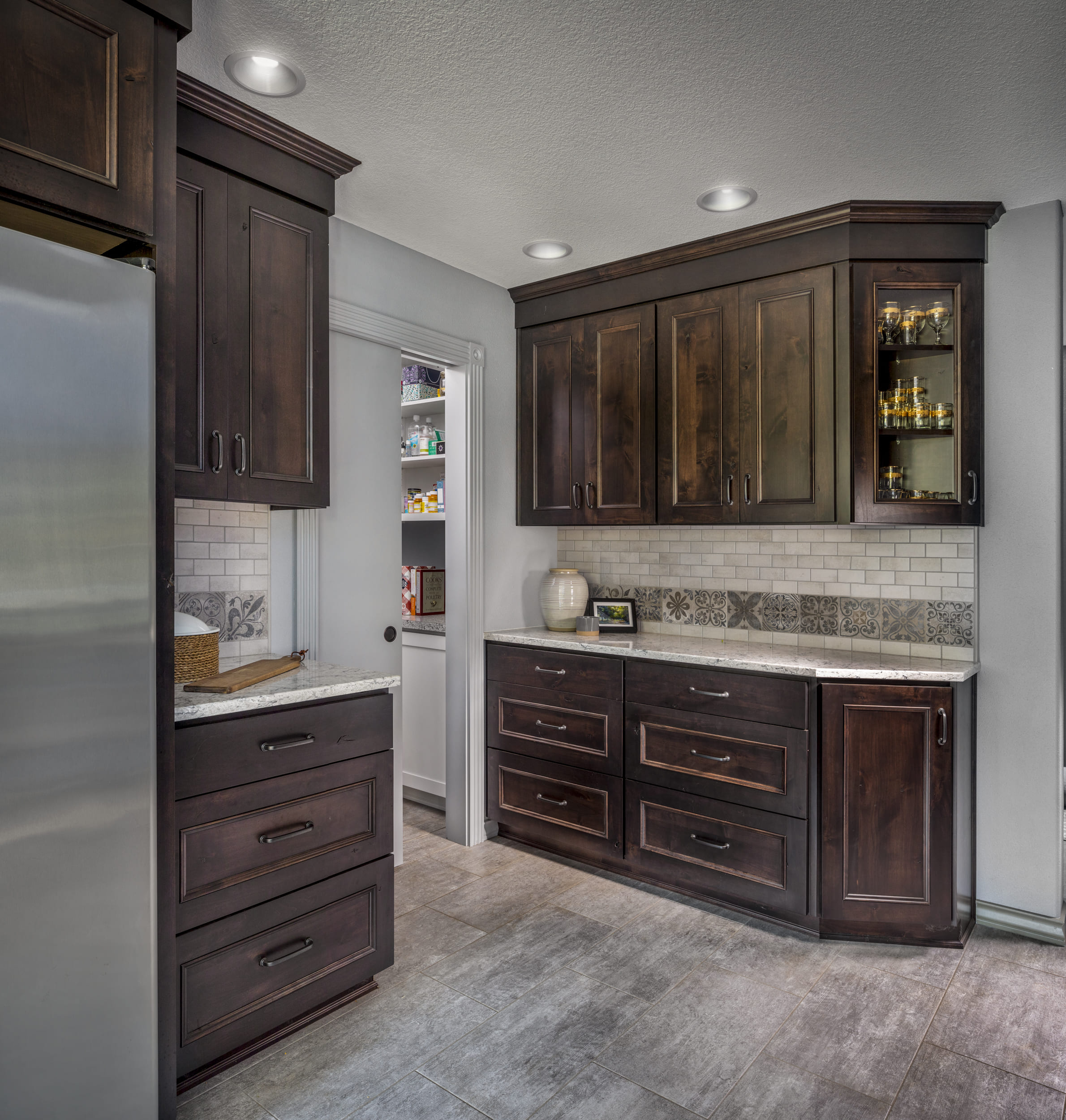 Innovative Design Captures Unused Atrium Space
The greatest remodeling designs make the best use of existing space. For this project, an open-air atrium in the center of the house was space waiting to be claimed for a better purpose. The homeowners wanted and needed more storage, casual seating, and additional workspace in the kitchen. They also hoped to have a more open floor plan for better family times together.
We proposed closing in the atrium, creating additional indoor space on both the ground floor and the second floor. A third-floor observatory turned out to be an added bonus.
First Floor Kitchen Remodel
We relocated the refrigerator to the area once occupied by a two-story atrium. We also were able to build a walk-in pantry with lots of storage and workspace.
Second Floor New Home Office
On the second floor, we created a space that is now a home office conveniently connected to other rooms on the same level.
Third Floor Observatory
The most unique and intriguing feature of this remodel is the spiral staircase leading up to an observatory featuring a wrap-around deck. It is the perfect place to relax and enjoy the 360-degree valley views.
Kitchen remodel details:
Refrigerator relocated to former atrium space
New walk-in pantry in former atrium space
Center island removed
Two new kitchen peninsulas added, one with cooktop, one with workspace
New seating in kitchen
Open floor plan
Existing hardwood flooring replaced with Luxury Vinyl Tile (LVT) which is soft on feet, warmer than ceramic tile, easy to maintain
New kitchen cabinetry in stained knotty Alder
Quartz countertops
Tile backsplash with deco tile on one side of kitchen
Pantry details:
Cost-saving laminate countertops
Cost-saving simple cabinetry
Custom shelving system
Observatory details:
Spiral staircase to observatory
Full view windows
Wrap-around deck, also known as a "Widow's Walk"
Deck structurally supported with SkyLift Roof Riser Brackets
Gorgeous 360 degree valley views
ATRIUM BEFORE REMODELING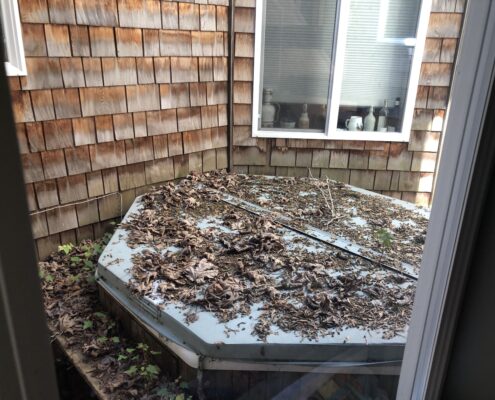 Schedule a Free Consultation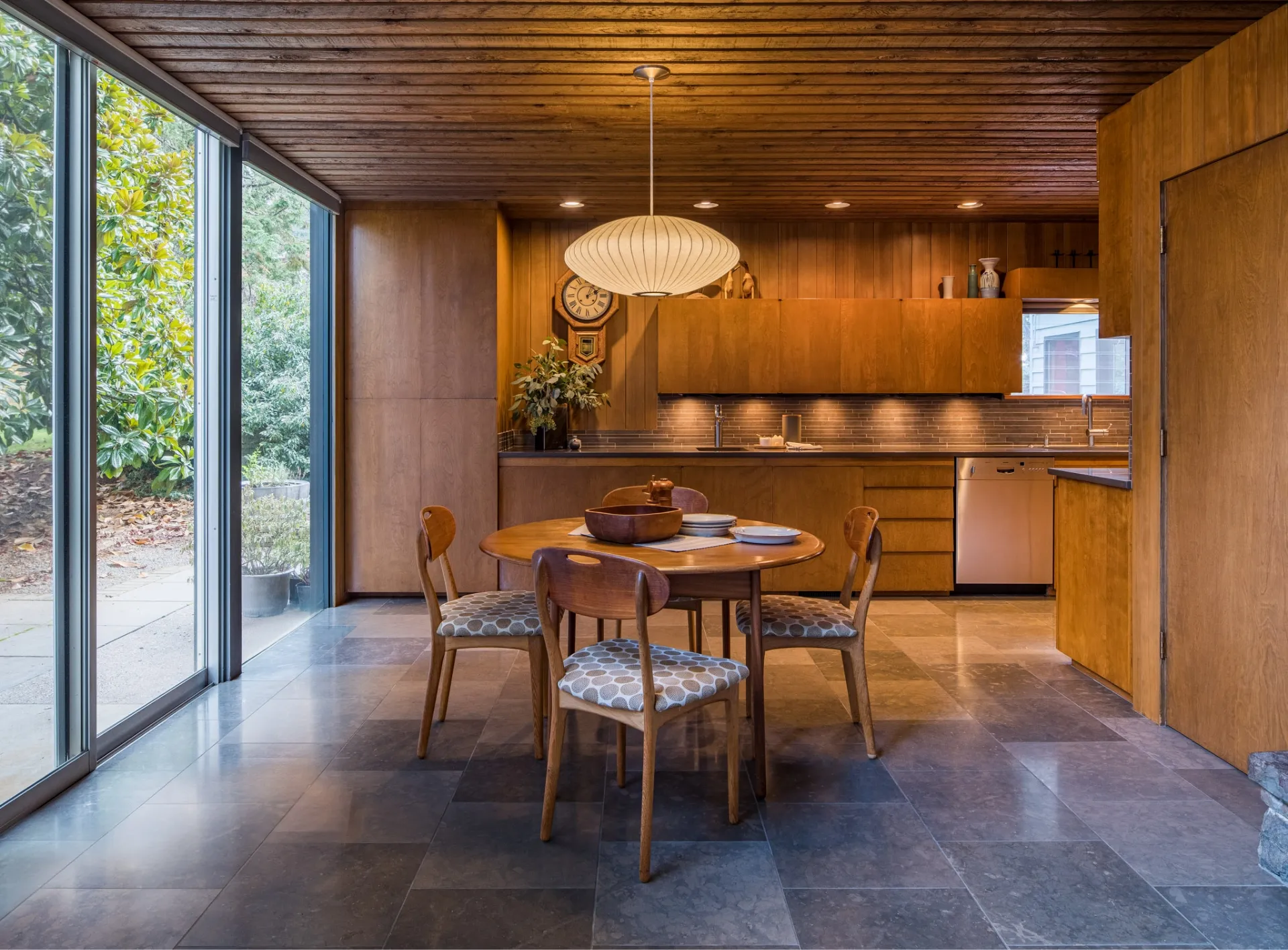 From the initial meeting with Beth to the closeout visit, working with C&R was a pleasure. Beth listened, offered advice, and was willing to work within our budget. Every worker who came to our home was punctual, courteous, and cleaned up each day. We truly could not have asked for a better experience!
Nancy B
Staff were so skilled, knowledgeable, and professional. The design team was so easy to work with and immediately saw our vision. The result is so beautiful! We highly recommend this company, you will never be disappointed.
Dick and Joi Hayden
Excellent service and workmanship. We could not be happier with our kitchen remodel. Beth helped design the perfect kitchen and our Lead Carpenter completed the work in a timely and professional manner. Everyone we came in contact with at C&R was great—we are already working with them on a second project!
Roslyn Owen
C & R did a kitchen remodel for us November-December 2021. From start to finish, they provided EXCELLENT service. Beth guided us expertly through making decisions on products and design. Mark led their team of professionals to expertly …
Christy Austin
We just completed a remodel of a 1980 sunroom to utility room, as well as expanding the downstairs bedroom, bath, half bath and closet and are thrilled with the result. It was a pleasure to work with C & R. We were so impressed with the …
Janet Lorenz
Schedule a Free Consultation
Read More Or Submit Your Review
Sign Up to Receive the C&R Monthly Email Newsletter