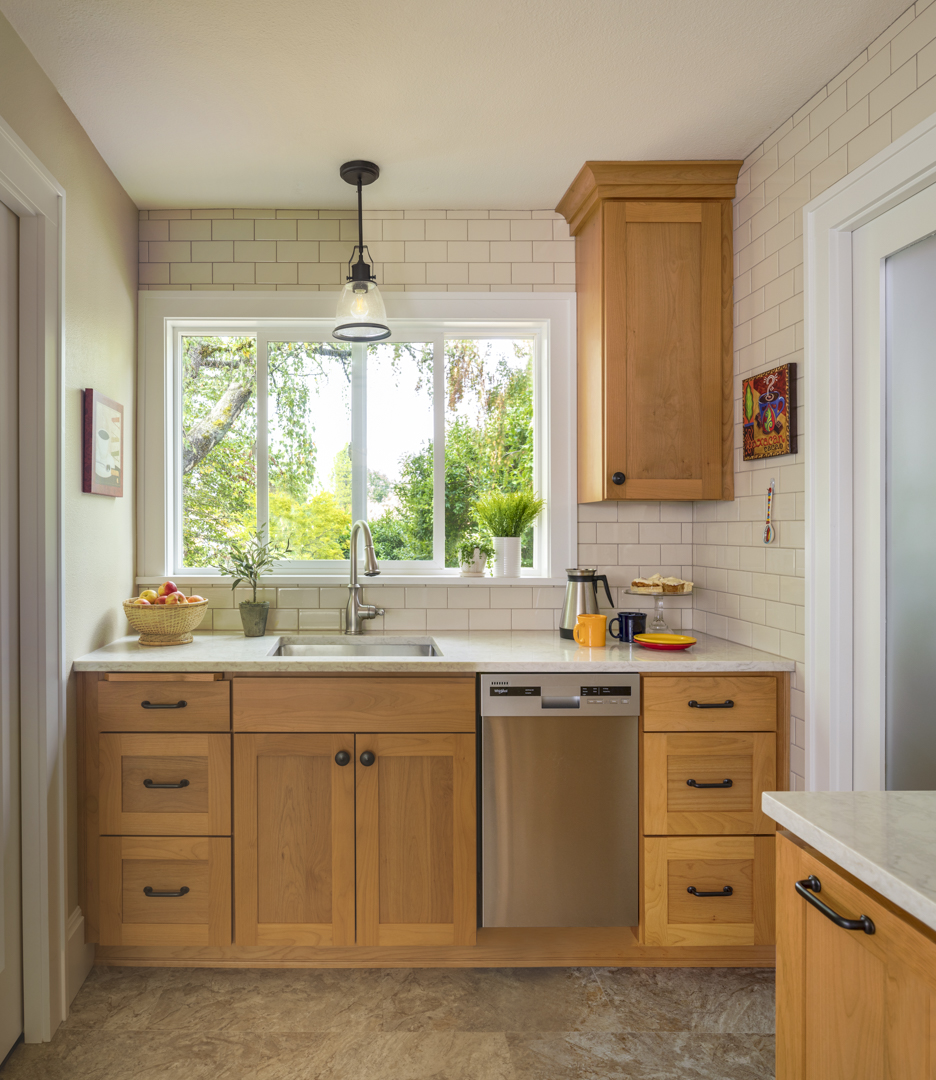 Serving Salem and
the Willamette Valley Since 1961
Compact Kitchen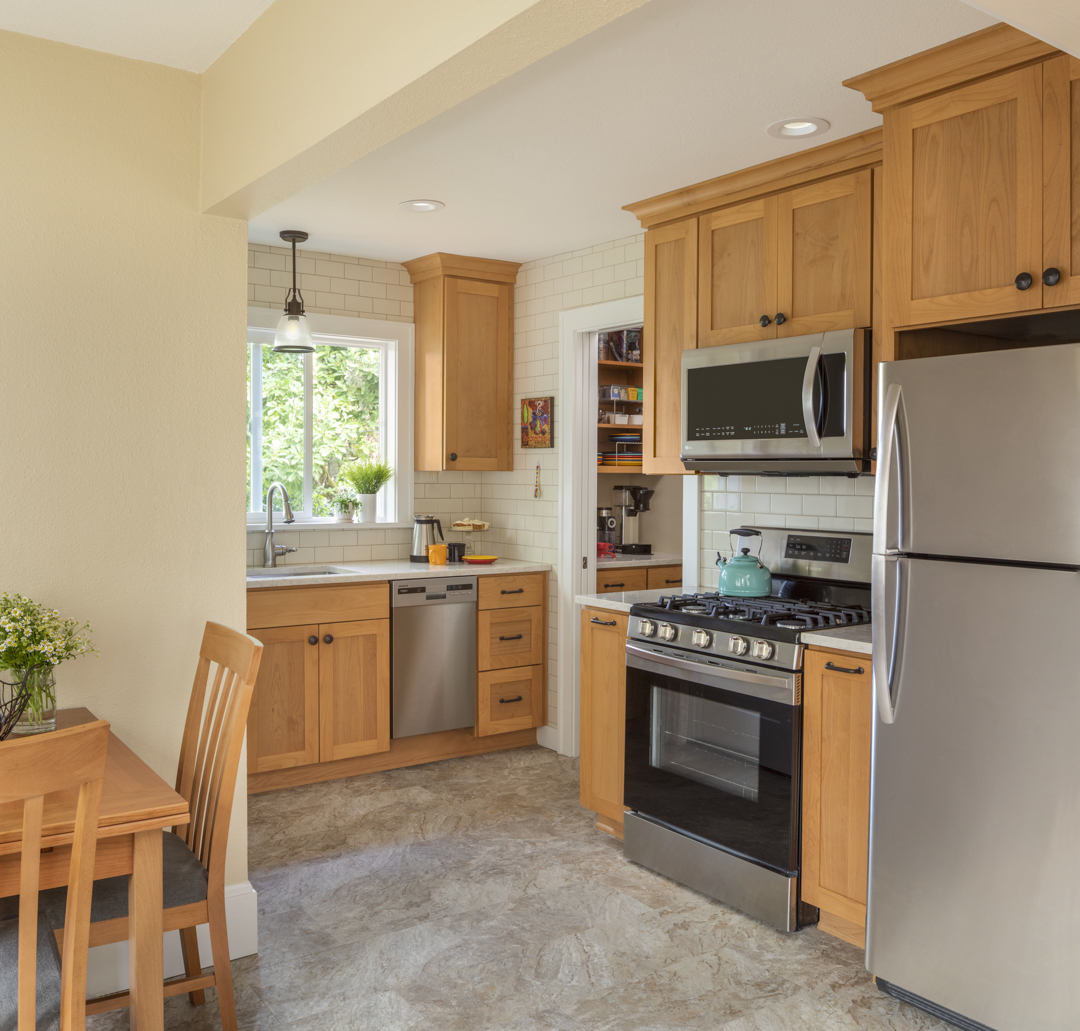 1920's Compact Kitchen Transformed
This home exuded 1920's charm throughout—except in the small kitchen. It had been remodeled years ago using 1980's materials and aesthetics. The cabinetry was functional but inefficient and there was little usable storage space. Our carefully crafted design dramatically transformed this compact kitchen from merely usable to extraordinarily functional and full of charm.
How we did it:
We designed the new cabinets to take advantage of every square inch of space in the kitchen. This includes large drawers that make storing and retrieving so much easier. We also installed twelve-inch-wide pull-outs on either side of the range to create tons of storage in spots that were only a foot wide. It is incredible how much you can store in pull-outs which makes the cabinetry around the range convenient and useful.
We also removed the ceiling soffits and installed full-height upper cabinets which provided 30% more storage there. In the existing pantry area, we replaced the open shelving with an upper cabinet, lower cabinet, and a countertop. This is now the perfect spot for a coffee bar and dishware storage.
To make room for more lower cabinet storage, we installed a modest sized sink and an eighteen-inch dishwasher instead of the typical 24" model.
We extended the new backsplash tile up and over the door to prevent this compact space from feeling choppy. The result is a timeless, cohesive style that the homeowner absolutely loves.
Joan O. is delighted with everything about her new kitchen and has this to say about her C&R Remodeling experience:
​"Beth helped me with design choices and gave design ideas that MADE the look of my kitchen—her ideas were fantastic. She also had great communication and was responsive to questions and changes. C&R did amazing work, communication was excellent, and I will be recommending them to anyone wanting to do a remodel!"
‍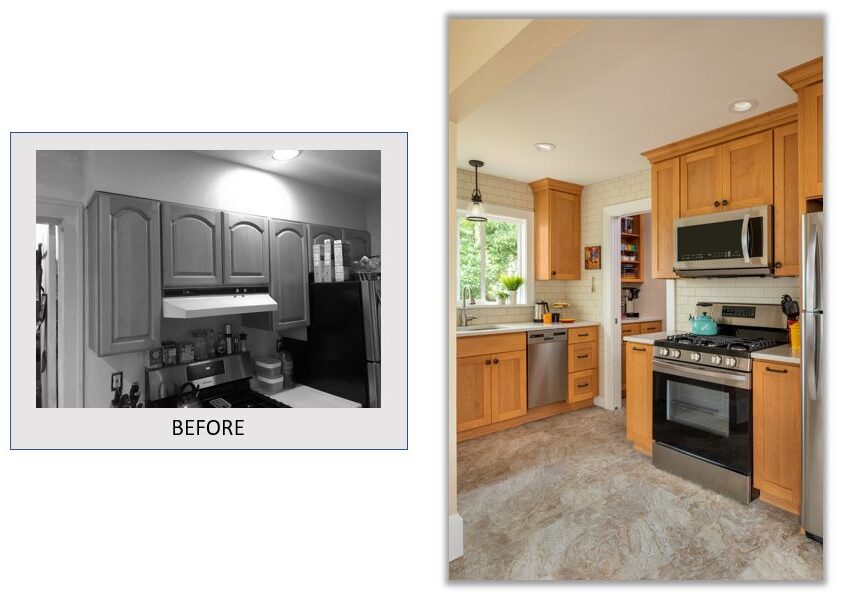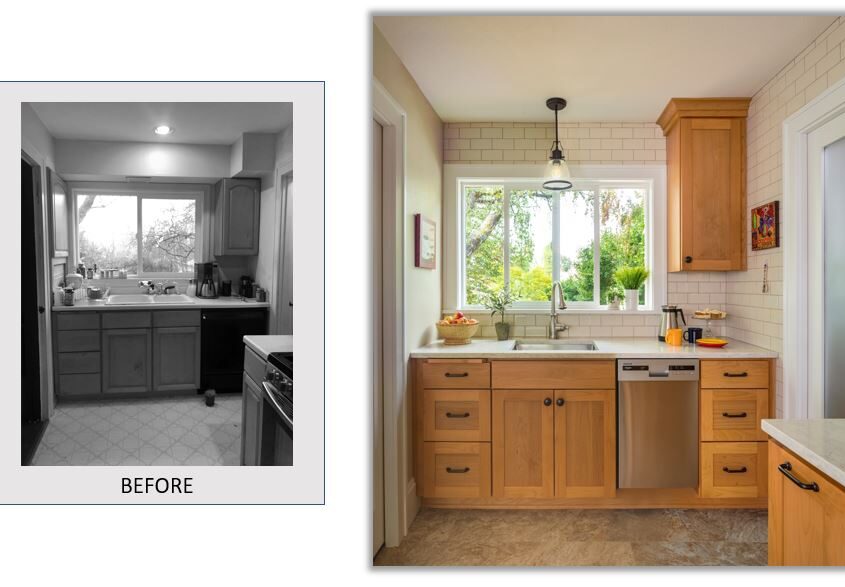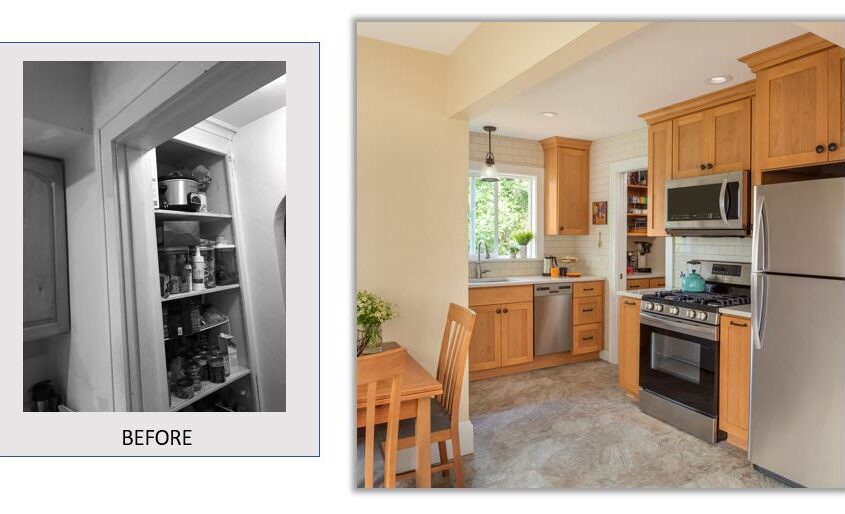 Schedule a Free Consultation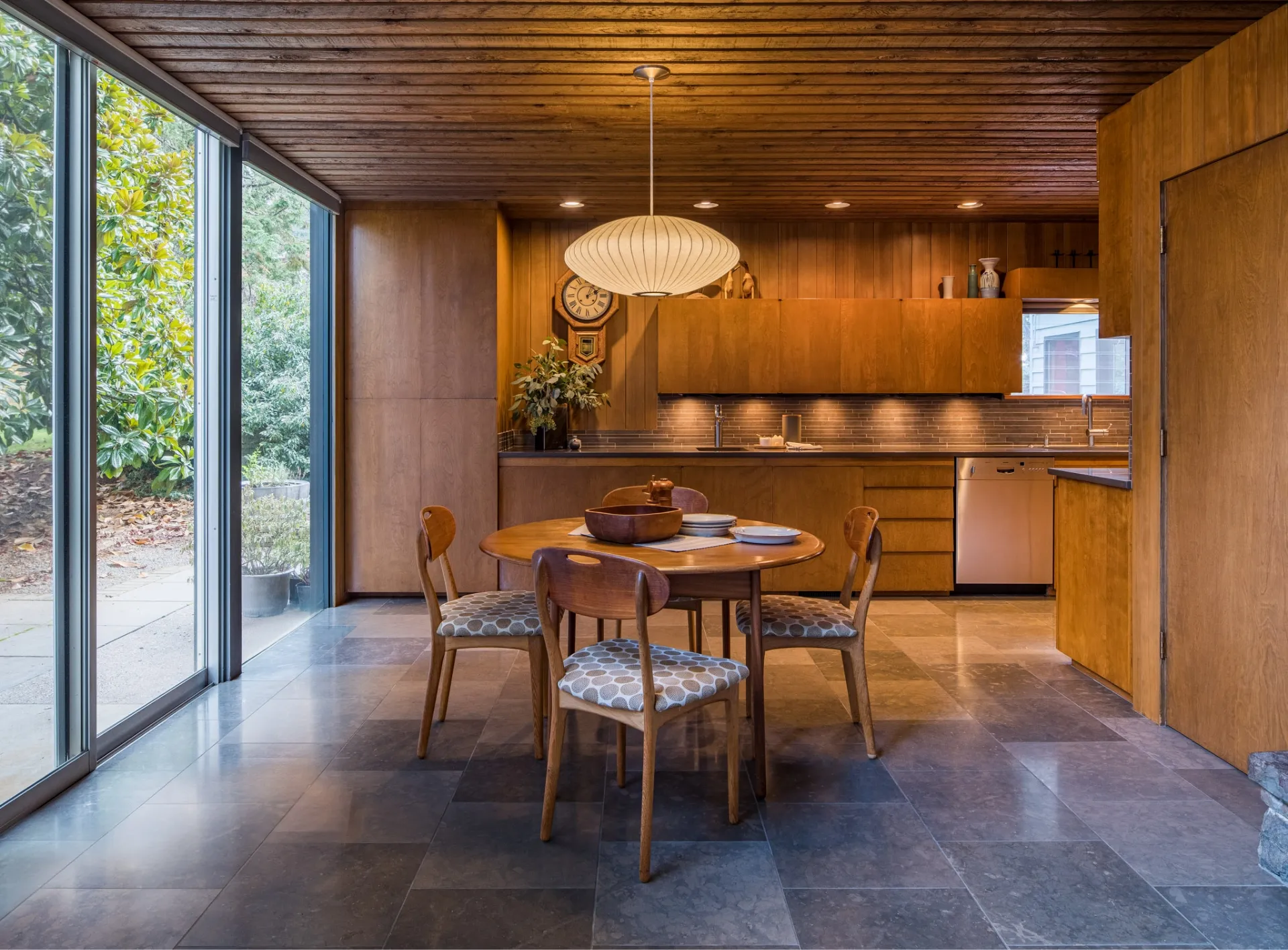 From the initial meeting with Beth to the closeout visit, working with C&R was a pleasure. Beth listened, offered advice, and was willing to work within our budget. Every worker who came to our home was punctual, courteous, and cleaned up each day. We truly could not have asked for a better experience!
Nancy B
Staff were so skilled, knowledgeable, and professional. The design team was so easy to work with and immediately saw our vision. The result is so beautiful! We highly recommend this company, you will never be disappointed.
Dick and Joi Hayden
Excellent service and workmanship. We could not be happier with our kitchen remodel. Beth helped design the perfect kitchen and our Lead Carpenter completed the work in a timely and professional manner. Everyone we came in contact with at C&R was great—we are already working with them on a second project!
Roslyn Owen
C & R did a kitchen remodel for us November-December 2021. From start to finish, they provided EXCELLENT service. Beth guided us expertly through making decisions on products and design. Mark led their team of professionals to expertly …
Christy Austin
We just completed a remodel of a 1980 sunroom to utility room, as well as expanding the downstairs bedroom, bath, half bath and closet and are thrilled with the result. It was a pleasure to work with C & R. We were so impressed with the …
Janet Lorenz
Schedule a Free Consultation
Read More Or Submit Your Review
Sign Up to Receive the C&R Monthly Email Newsletter