Serving Salem and
the Willamette Valley Since 1961
Kitchen Remodel With Traditional Flair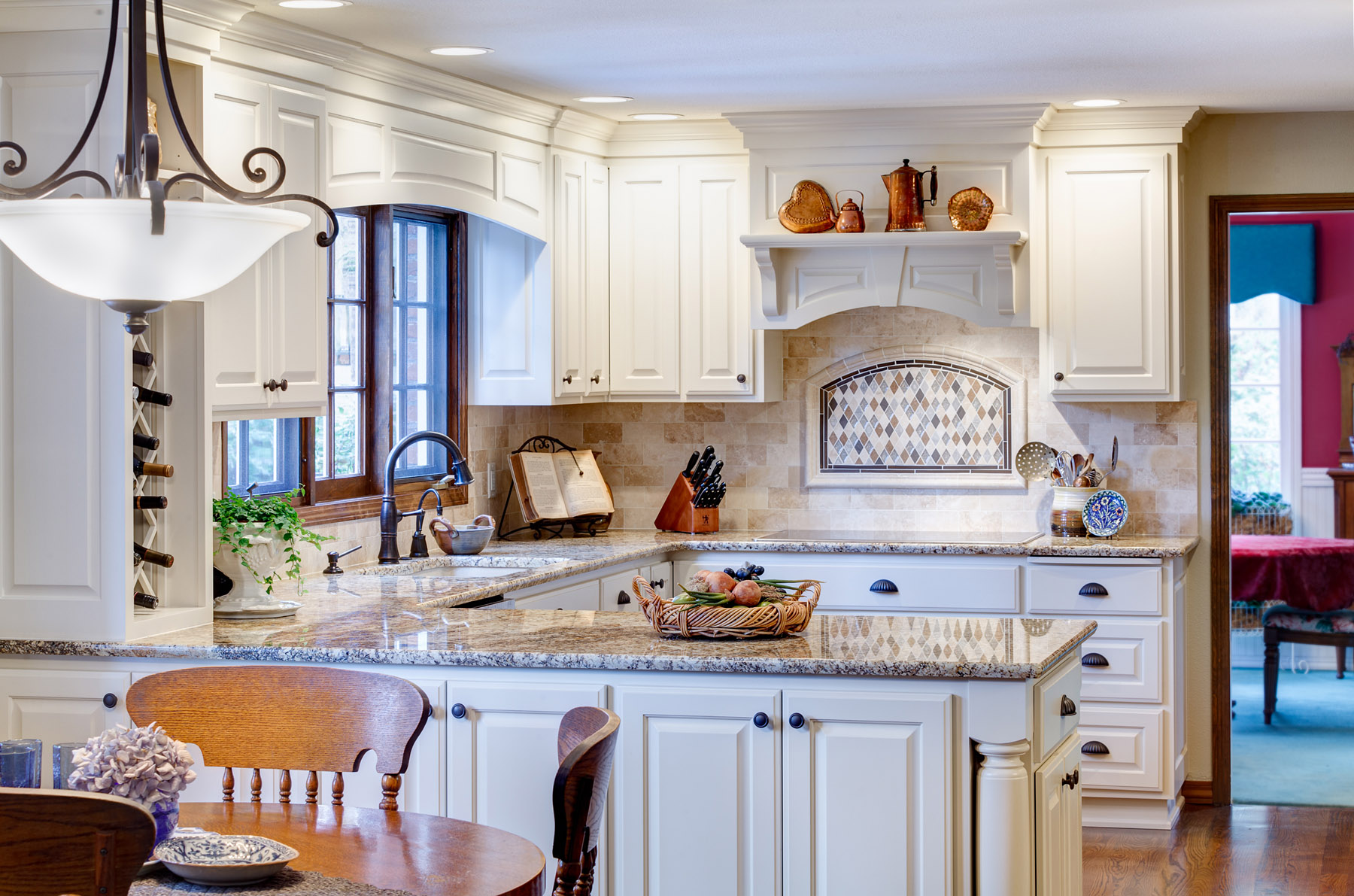 Wayne and Mary Ann have always loved their home. It was the place where they formed wonderful memories as a young family. It is now the place where they celebrate life with their children, grandchildren, and countless friends. But much like the proverbial Velveteen Rabbit, memory-making exacted a toll on the kitchen. After all, it was, and continues to be, the heart of the home and center of activity.
This past year, Wayne and Mary Ann decided to give their well-used kitchen some tender loving care. At first, they contemplated simple cosmetic updates—new countertops, paint, hardware and appliances. However, once they envisioned what a complete kitchen remodel could do for them, their focus changed. They opted for the increased organization, more convenient storage, and enhanced visual flow a full remodel would bring. Of course, they assumed the new cabinets, tile, and hardware would look nice. What they hadn't anticipated was how stunningly beautiful the completed kitchen was going to be.
Design-Build for a Traditional Décor
 Mary Ann requested that their home retain a very traditional feel and design decisions were all made with this in mind. In the cabinetry, this was accomplished by including corner columns, paneled doors and coordinating hardware. The white paint, stained hardwood floors, and traditional-leaning tile backspash all contribute to the motif.
Increased Storage a Feat of Magic
Kitchen storage actually increased without adding more floor space. It may seem like magic, but the feat was accomplished through careful planning. The existing upper cabinets were designated for removal to allow better visual flow. The challenge was to replace that lost storage. By removing the soffits, the new cabinetry could rise flush with the ceiling and replace the eliminated shelving. Clever storage options include two Lazy Susans, a garbage pull-out, and tray dividers which assure both convenience and efficiency. Both sides of the base peninsula cabinet now open for easy access. (Design fact: if you can't access the storage, it doesn't really count!)  A custom-designed desk area with wood top and built-in cork board creates the perfect landing place for incoming mail, photos, and the paraphernalia of busy lives.
Details That Matter in Kitchen Design

C&R's design team carefully evaluated the existing space then designed the cabinet layout, storage options, and finish detailing. They also created an original mosaic cook top backsplash. This piece of permanent artwork combined tile from a variety of sources and was laid out by hand in this specific pattern.
Wayne & Mary Ann worked with C&R's Interior Designer to select the granite countertops, tile backsplash, cabinet hardware, fixtures, and paint colors. (At C&R, we believe that every remodel should produce a pleasing, cohesive space. That is why we offer professional design assistance on all our projects!)
More Tradition, More Style
Graceful arches over the sink and the cook top provide classic, traditional detailing. Oil rubbed bronze fixtures complement the dark woodwork and relate to the classic cabinet hardware.
Symbiotic Appliances and Cabinetry
A gleaming stainless steel refrigerator, built-in microwave and double ovens complement the clean and bright custom cabinetry. This wall installation was designed as a whole and dramatically demonstrates how prudent planning increases the sum of the parts. A custom countertop assures a convenient landing space directly below the microwave.
BEFORE REMODELING:
AFTER REMODELING:
Beautifully Practical Kitchen Elements
 Fine details like a built-in wine rack with open display shelves add high-end drama with little added expense. This cabinet, set directly on the countertop, suggests a buffer between the kitchen and family room. As a bonus, it also serves as an elegant location for wine and collectibles.
Wayne and Mary Ann are very pleased with how everything turned out. They kindly allowed us to publish their thoughts about the remodel: "We love our new kitchen and enjoy sharing the added space and design with family and friends.  Working with C&R was a delight and thanks to them, our dream kitchen is now a reality!"
We are equally delighted to have helped them reach their goals. Everyone at C&R wishes them countless years of enjoyment in the new heart of their home.
Share this entry
Schedule a Free Consultation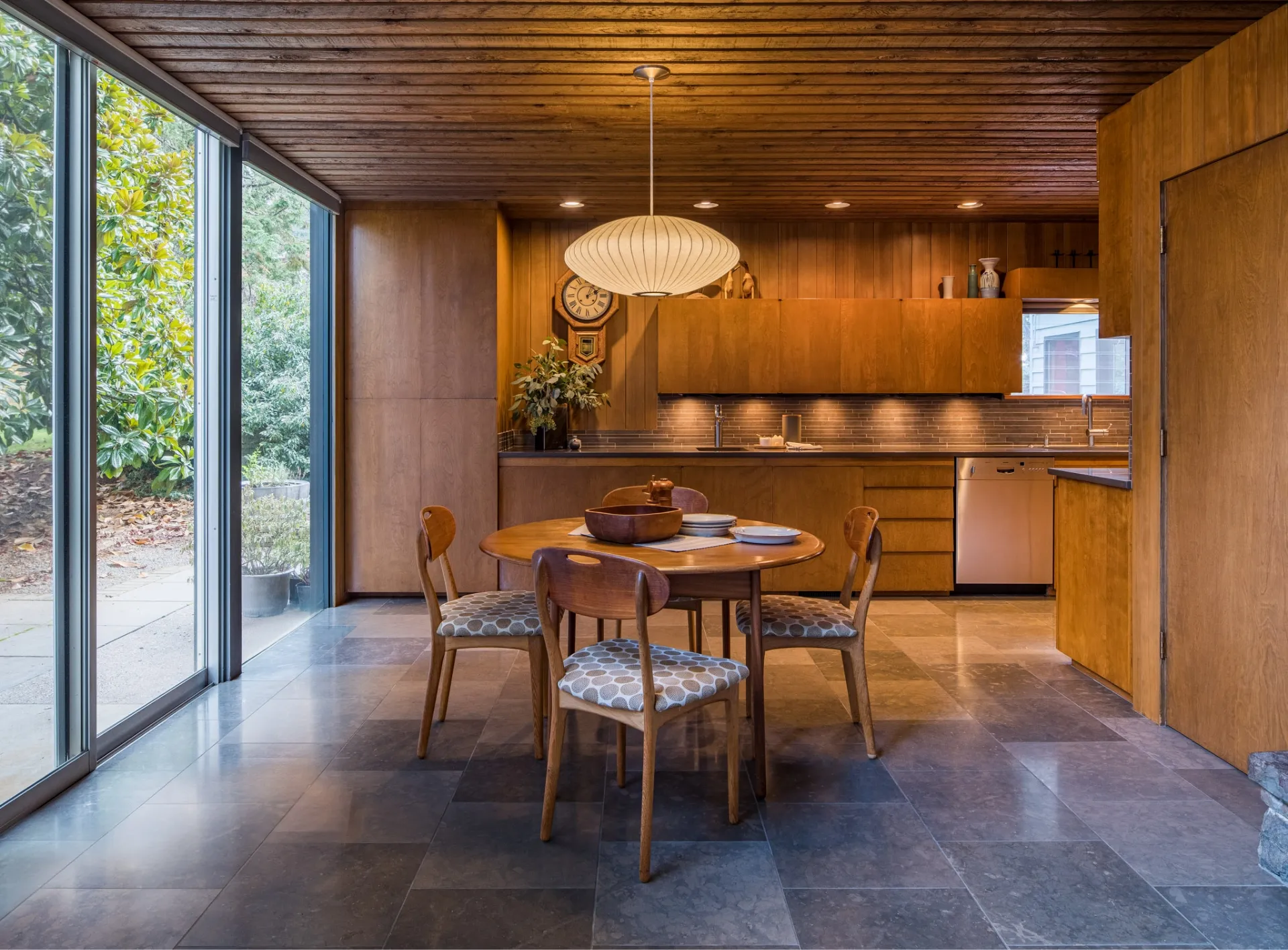 From the initial meeting with Beth to the closeout visit, working with C&R was a pleasure. Beth listened, offered advice, and was willing to work within our budget. Every worker who came to our home was punctual, courteous, and cleaned up each day. We truly could not have asked for a better experience!
Nancy B
Staff were so skilled, knowledgeable, and professional. The design team was so easy to work with and immediately saw our vision. The result is so beautiful! We highly recommend this company, you will never be disappointed.
Dick and Joi Hayden
Excellent service and workmanship. We could not be happier with our kitchen remodel. Beth helped design the perfect kitchen and our Lead Carpenter completed the work in a timely and professional manner. Everyone we came in contact with at C&R was great—we are already working with them on a second project!
Roslyn Owen
C & R did a kitchen remodel for us November-December 2021. From start to finish, they provided EXCELLENT service. Beth guided us expertly through making decisions on products and design. Mark led their team of professionals to expertly …
Christy Austin
We just completed a remodel of a 1980 sunroom to utility room, as well as expanding the downstairs bedroom, bath, half bath and closet and are thrilled with the result. It was a pleasure to work with C & R. We were so impressed with the …
Janet Lorenz
Schedule a Free Consultation
Read More Or Submit Your Review
Sign Up to Receive the C&R Monthly Email Newsletter