Serving Salem and
the Willamette Valley Since 1961
Kitchen Remodel Goes Red, White and Beautiful!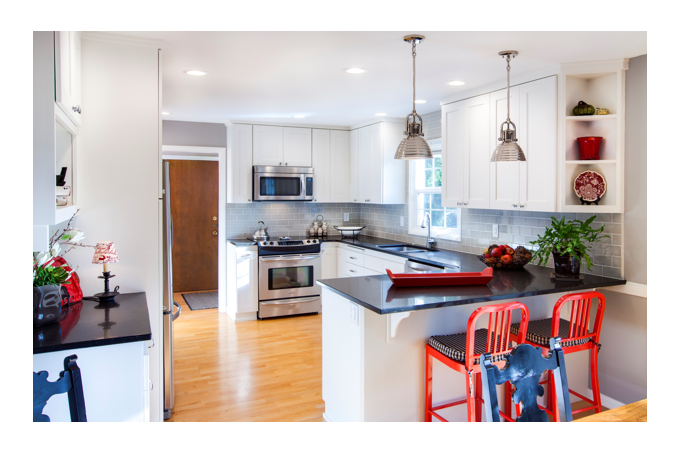 Our Interior Designers consistently tell clients, "Always be true to yourself, and you will love the results." This kitchen remodel reflects that motto. The owners of this Salem area ranch home had a long-standing appreciation of the classic white, black, and red color combination. So when C&R Designer Linda Stewart selected the new color palette, she stayed close to that theme.
"Black and white is a timeless and sophisticated color combination,"
says C&R designer Linda Stewart.
She created a crisp, clean backdrop for colorful red accents by incorporating black and white with a soft gray. Her strategy delivered a classic modern look without allowing any one color to dominate the room.
Take a look at the before and after photos below. Linda says that now when you walk into this kitchen, you can't help but say, "Ahhhh, this is so refreshing!"
Before and After:
HOW DID YOU DO THAT?
We started by removing the existing cabinetry and soffits (the framing and sheetrock above the upper cabinets).  With the soffits gone, we were able to install new cabinets that extended all the way to the ceiling. If you look closely, you'll see that this step nets the homeowners about 25% more storage in the same space.
Next, we removed the wall separating the kitchen from the dining room. This allowed us to create a new peninsula and eating bar where the old wall stood. The two spaces flow together comfortably, and entertaining is so much more enjoyable for the cook.

 NEW REFRIGERATORS MEAN
SUPER-SIZED DILEMMAS
A challenge in nearly every older kitchen is the new refrigerator sizes. Remember the day when you could replace your refrigerator and the new one would fit perfectly in the existing space? Not anymore. Now, the super-sized refrigerators wreck havoc on most kitchen spaces. If, by luck, it happens to fit beneath the upper cabinet, it more than likely protrudes out into the room.
This kitchen had that issue. The refrigerator stuck out a good six inches from the cabinet edge, seriously affecting the visual flow. And with that much added depth, reaching the cabinet above was almost impossible.
C&R solved this problem with a custom cabinet and side pantry that extends the full depth of the refrigerator. This accomplished two good things: added architectural interest  and a refrigerator proportional to the kitchen as a whole.
Study these before and after photos. Hard to believe, but it's the same refrigerator in both pictures. With new, thoughtfully designed cabinetry, the refrigerator no longer overwhelms the room. In addition, the deeper cabinet over the refrigerator provides easy access for convenient, accessible storage.
REED GLASS FOR EXTRA CLASS
Another significant design element in this remodeled kitchen is the reed glass inserts. This design feature gives the coffee bar a distinctive look and adds even more architectural interest to that wall.
WHAT'S NOT TO LIKE ABOUT QUARTZ?
The Belgian Moon Quartz countertops create a striking contrast with the monochromatic cabinetry and tile backsplash. The homeowners are enjoying the easy care features of Quartz. Their visitors love the look.

LET THERE BE LIGHT
The lighting plan utilizes layered lighting throughout the space. A new dining fixture relates to the bar pendants. Under-cabinet lighting at the coffee bar and sink wall provide ambiance and task lighting. A generous number of strategically placed can lights illuminate all the varied activities in this lovely, functional heart of the home.
AMENITIES GALORE IN THIS REMODEL:
New plumbing fixtures throughout
Lighting plan including new dining fixture, pendants, and can lights
Custom cabinetry painted on site
Quartz countertops
New paint colors selected by C&R Interior Designer
Custom tile backsplash
 WHAT DO THE HOMEOWNERS THINK?
Paul and Kim are enjoying their new kitchen. This was the second project we had done for them, and have this to say about their experiences with C&R:  "You are very professional to work with. We didn't worry about the work being done as we trusted your company. Takes a lot of the stress away! You have good follow up. We had a great experience the year before with you building our deck so that was also a factor."
C&R also recently completed their master bathroom and then built a new front porch.
Thank you, Paul and Kim, for making C&R Remodeling your go-to Contractor!
Share this entry
Schedule a Free Consultation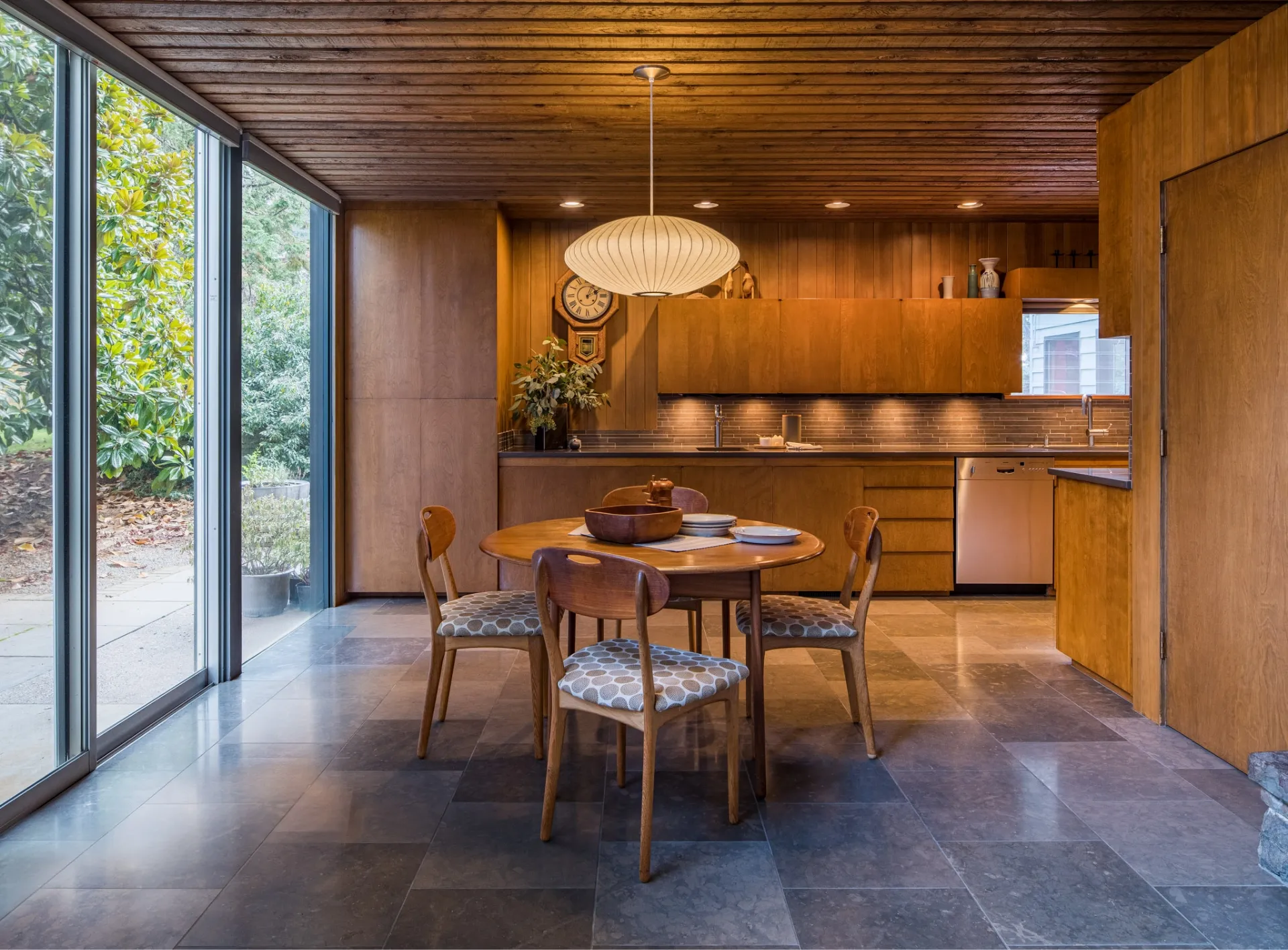 From the initial meeting with Beth to the closeout visit, working with C&R was a pleasure. Beth listened, offered advice, and was willing to work within our budget. Every worker who came to our home was punctual, courteous, and cleaned up each day. We truly could not have asked for a better experience!
Nancy B
Staff were so skilled, knowledgeable, and professional. The design team was so easy to work with and immediately saw our vision. The result is so beautiful! We highly recommend this company, you will never be disappointed.
Dick and Joi Hayden
Excellent service and workmanship. We could not be happier with our kitchen remodel. Beth helped design the perfect kitchen and our Lead Carpenter completed the work in a timely and professional manner. Everyone we came in contact with at C&R was great—we are already working with them on a second project!
Roslyn Owen
C & R did a kitchen remodel for us November-December 2021. From start to finish, they provided EXCELLENT service. Beth guided us expertly through making decisions on products and design. Mark led their team of professionals to expertly …
Christy Austin
We just completed a remodel of a 1980 sunroom to utility room, as well as expanding the downstairs bedroom, bath, half bath and closet and are thrilled with the result. It was a pleasure to work with C & R. We were so impressed with the …
Janet Lorenz
Schedule a Free Consultation
Read More Or Submit Your Review
Sign Up to Receive the C&R Monthly Email Newsletter