Serving Salem and
the Willamette Valley Since 1961
How to Get Away From It All In Your Own Back Yard
Jo Koenig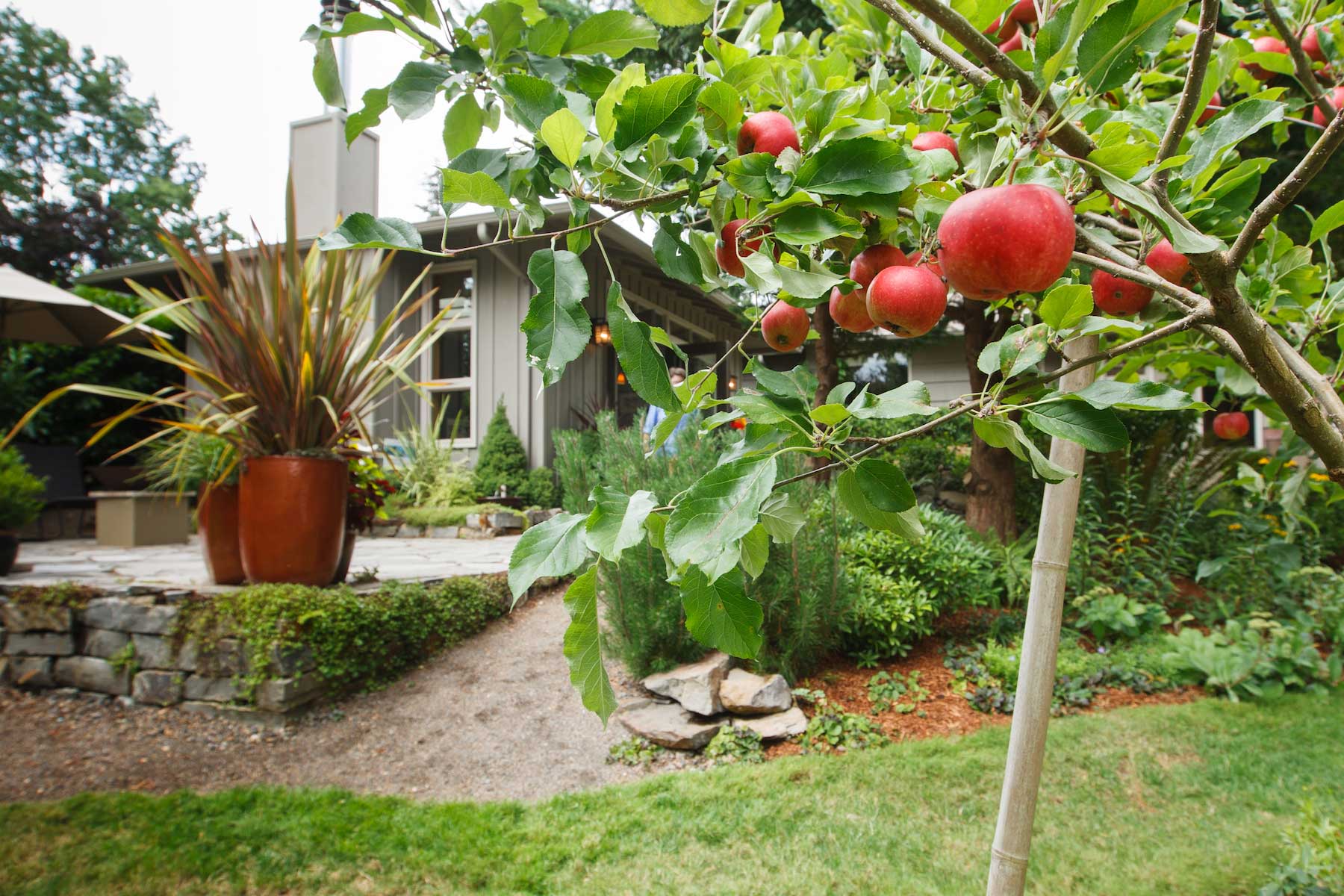 Time to Get Away
August is a great month to pack up and get away from it all. That is, after all, part of the reason everyone looks forward to summer so eagerly. But what if you could escape and get that same sense of peace and tranquility just a few steps from your back door? It really is possible!
Homeowners Linda and Jack Stewart wanted to create just such a back yard oasis.  As you can see from the "before" photo, the original space looked a lot like the typical Salem back yard. They knew it was going to be a big task to accomplish their goal. But working together with C&R Remodeling, the transformation was completed in a matter of months.
About the Garden House
The Garden House is a 374 square foot structure designed to accommodate a variety of activities. There is space for working on creative projects, watching football by the fire, gathering with family, and gazing comfortably at the adjoining Zen garden. A covered breezeway connects the Garden House to the main residence. Street access is provided via a sidewalk along the garage from the front driveway and allows events to be hosted without traffic through the main residence.
Embracing the Natural Surroundings
The Garden House interior artfully complements the surrounding environment with a soothing color palette and natural materials. The clear wood trim and fireplace stone relate to the trees and rock formations just outside two French doors. Custom concrete floors are embedded with stones and shells and flow gracefully outside to the patio. The adjacent pond lends ambience with sounds of water gently bubbling and flowing over rocks. Because the structure includes multiple skylights and windows, warm natural light floods the room. And when wind catches tree branches and leaves outside, shadows dance across the walls and floor. This beautiful space delivers the perfect indoor/outdoor blended experience.

The Perfect Environment to Relax
Everyone who visits this Garden House and back yard is enveloped by the sense of tranquility and peace. It is somehow both cozy and expansive, a feat accomplished by the expert design of Linda Stewart, C&R Senior Interior Designer.  She has created the perfect multi-purpose space that graciously welcomes overflow company, family gatherings, football-watching parties, and holiday celebrations.
But this back yard gem really shines when Linda and her husband simply want to retreat and relax. No airline tickets required.
Ready to Transform Your Back Yard?
Would you like to discuss the possibility of creating your own back yard oasis? Contact us or call today at 503-363-1343 and our Remodeling Consultant will visit your home to help you explore options that will work for your unique environment.
Share this entry
Schedule a Free Consultation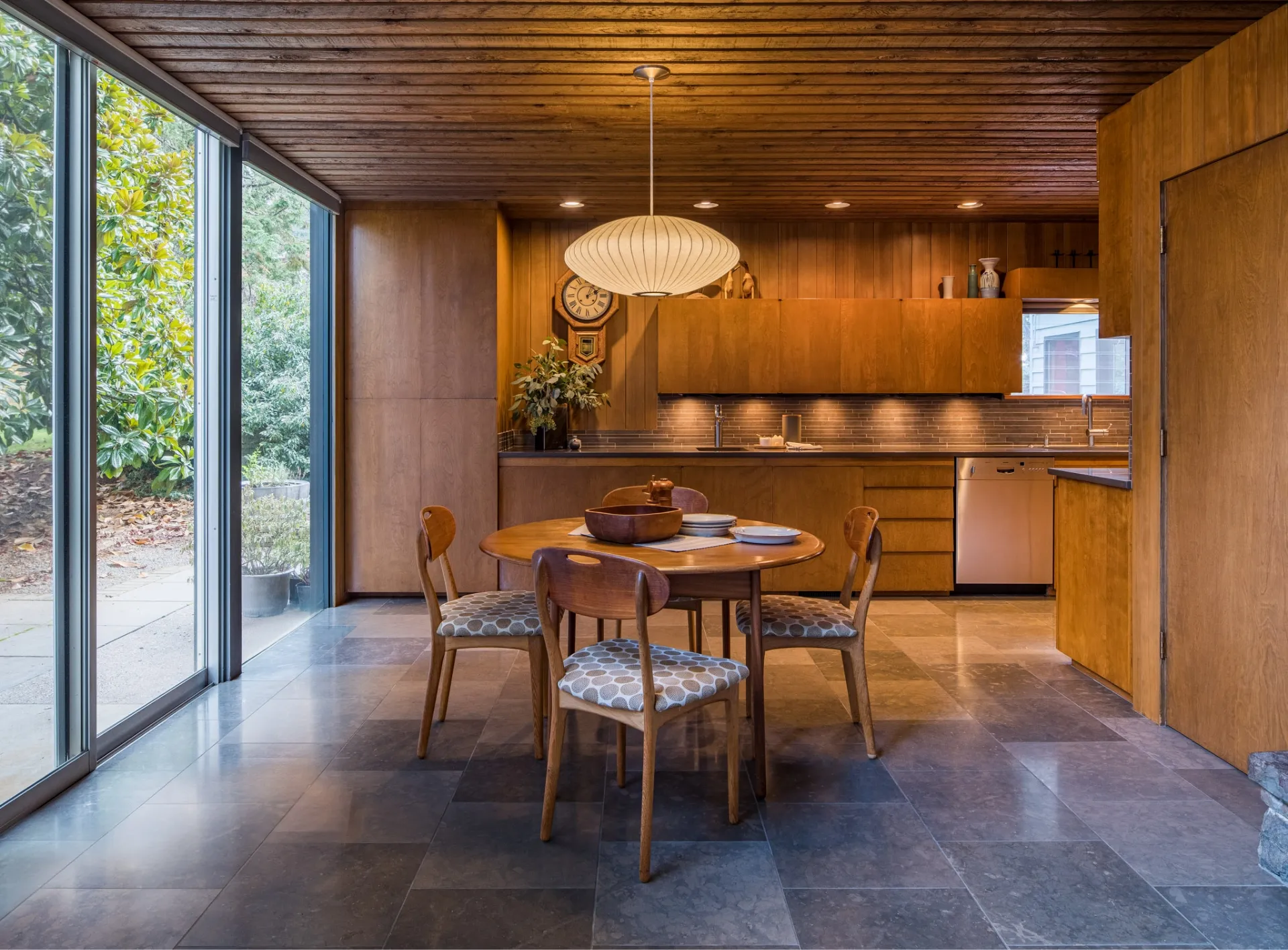 From the initial meeting with Beth to the closeout visit, working with C&R was a pleasure. Beth listened, offered advice, and was willing to work within our budget. Every worker who came to our home was punctual, courteous, and cleaned up each day. We truly could not have asked for a better experience!
Nancy B
Staff were so skilled, knowledgeable, and professional. The design team was so easy to work with and immediately saw our vision. The result is so beautiful! We highly recommend this company, you will never be disappointed.
Dick and Joi Hayden
Excellent service and workmanship. We could not be happier with our kitchen remodel. Beth helped design the perfect kitchen and our Lead Carpenter completed the work in a timely and professional manner. Everyone we came in contact with at C&R was great—we are already working with them on a second project!
Roslyn Owen
C & R did a kitchen remodel for us November-December 2021. From start to finish, they provided EXCELLENT service. Beth guided us expertly through making decisions on products and design. Mark led their team of professionals to expertly …
Christy Austin
We just completed a remodel of a 1980 sunroom to utility room, as well as expanding the downstairs bedroom, bath, half bath and closet and are thrilled with the result. It was a pleasure to work with C & R. We were so impressed with the …
Janet Lorenz
Schedule a Free Consultation
Read More Or Submit Your Review
Sign Up to Receive the C&R Monthly Email Newsletter