Serving Salem and
the Willamette Valley Since 1961
From Boring Bathroom to Bathing Bliss!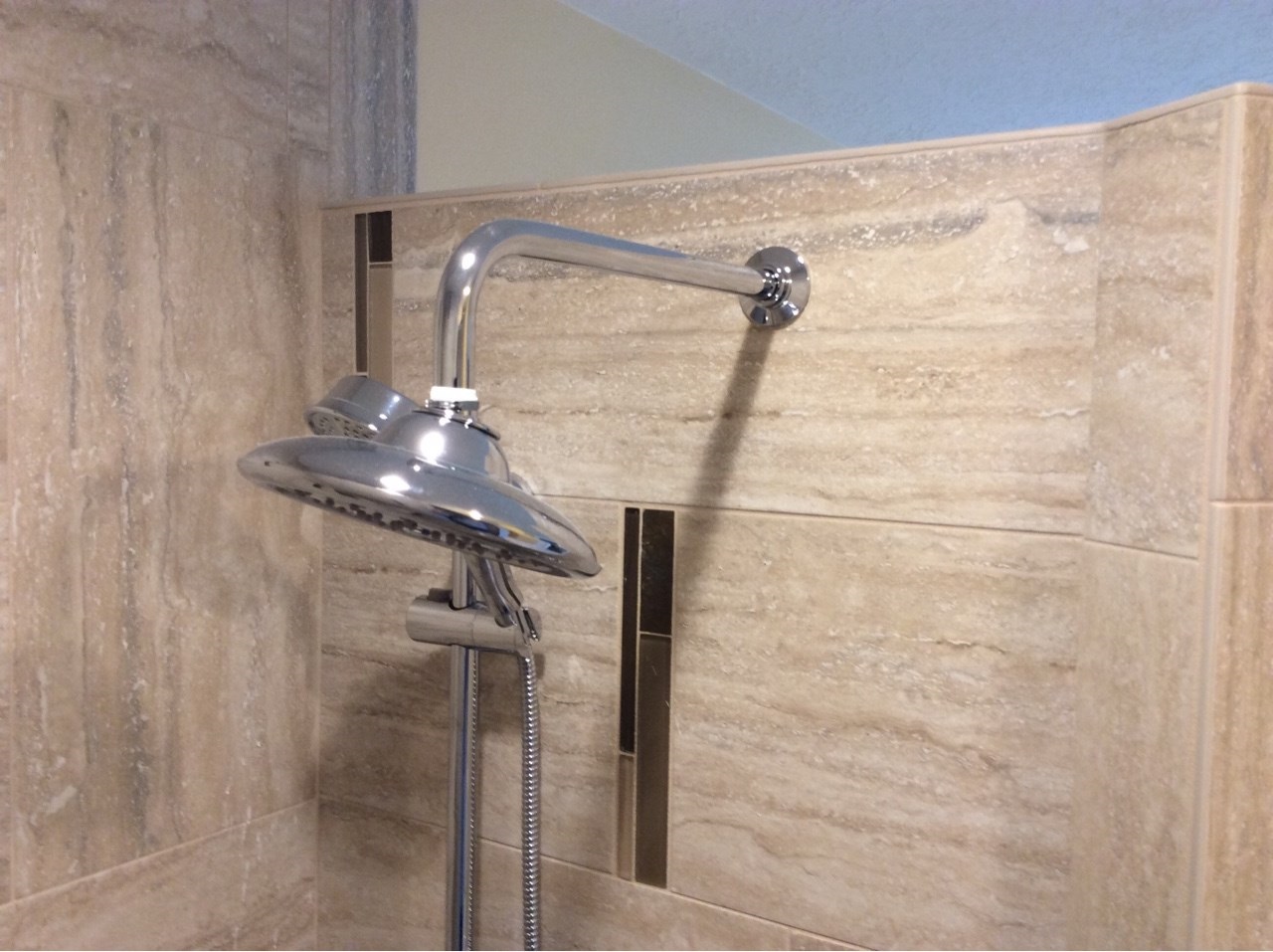 Like many homes in the Willamette Valley, this bathroom included a compact fiberglass shower with a tight glass enclosure. Perfectly serviceable but hardly ideal. Homeowner Diane Elliott asked C&R to design and remodel her bathroom, including this shower.
Art Mirrors Life in Custom Shower Design
Diane is a textile artist and accomplished seamstress. She has created amazing and beautiful designs—particularly in quilting. She decided to put her considerable skill to use and formulated a tile design that pays homage to her love of quilts. She asked C&R to use her layout as a jumping off point for our tile artisan who carefully listened to her intention and made the magic happen.
"I can't say enough good things!" says Diane.
"The project from start to finish was so well done in every aspect. I loved meeting with Beth to figure out colors and textures and fixtures. All the craftsmen and artisans were superb. And clean!! WOW! At the end of the day, there wasn't a speck of dust floating around. The tile installer is an amazing artist. I wanted a random look to the tile and he surpassed my fondest hopes. The final shower is beautiful!
My new and larger shower is so much more than a 'new and larger' shower. Thank you."
–Diane Elliott
Not only is the tile design gorgeous, but the new shower is significantly larger and more accommodating. Diane chose to forego any shower door or glass enclosure, making the space easily accessible. The shower heads are aimed toward the back wall which prevents water splash outside the shower.
One of the custom features in this shower is a wall niche trimmed in glass decorative tile. It is the perfect spot to keep shower accessories handy yet out of the way. We also built in a corner shower bench, also trimmed in the glass tile. A bench adds a great deal of convenience and usability to showers.  By angling it in the corner, we made the most of the available space.
Fixtures Worthy of a Spa
Then there's the hardware—oh, the HARDWARE! Just look at the dual shower heads. The wall-mounted, fully adjustable shower head is perfect for bathing when seated or standing. In addition, the rain-head shower fixture offers spa experience for every day of the year.
A low-barrier curb keeps water where it's supposed to be while still providing easy entry. Diane chose to forego a shower door or glass enclosure, making the space even more easily accessible.
C&R Remodeling specializes in custom one-of-a-kind projects that are designed to fit our client's needs. We listen and work to make sure the result perfectly suits the homeowner's needs, dreams, and budget. Are you ready for a remodel? Call us today at 503-363-1343 to schedule a free in-home consultation. Find out how easy remodeling can be.
Share this entry
Schedule a Free Consultation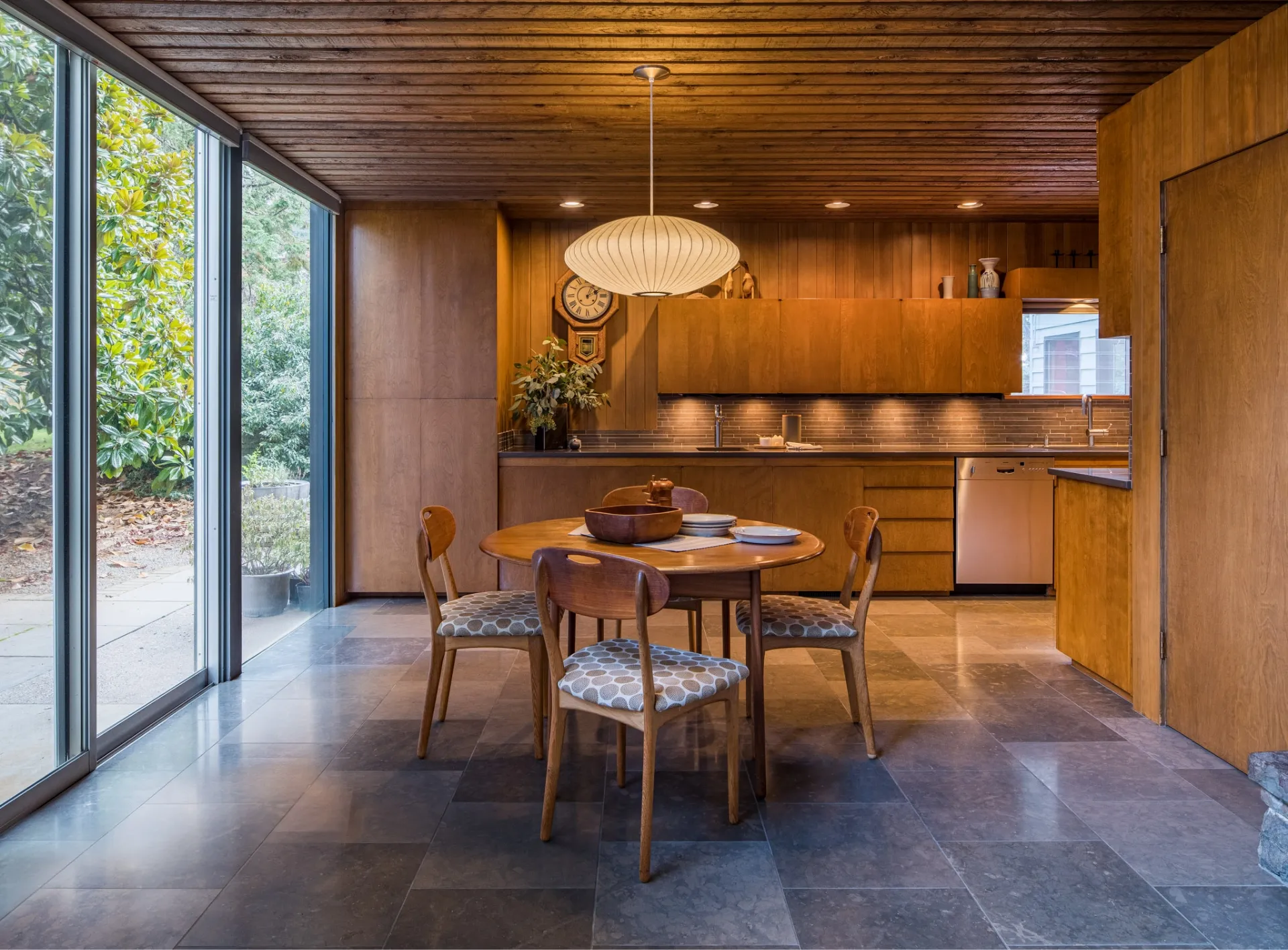 From the initial meeting with Beth to the closeout visit, working with C&R was a pleasure. Beth listened, offered advice, and was willing to work within our budget. Every worker who came to our home was punctual, courteous, and cleaned up each day. We truly could not have asked for a better experience!
Nancy B
Staff were so skilled, knowledgeable, and professional. The design team was so easy to work with and immediately saw our vision. The result is so beautiful! We highly recommend this company, you will never be disappointed.
Dick and Joi Hayden
Excellent service and workmanship. We could not be happier with our kitchen remodel. Beth helped design the perfect kitchen and our Lead Carpenter completed the work in a timely and professional manner. Everyone we came in contact with at C&R was great—we are already working with them on a second project!
Roslyn Owen
C & R did a kitchen remodel for us November-December 2021. From start to finish, they provided EXCELLENT service. Beth guided us expertly through making decisions on products and design. Mark led their team of professionals to expertly …
Christy Austin
We just completed a remodel of a 1980 sunroom to utility room, as well as expanding the downstairs bedroom, bath, half bath and closet and are thrilled with the result. It was a pleasure to work with C & R. We were so impressed with the …
Janet Lorenz
Schedule a Free Consultation
Read More Or Submit Your Review
Sign Up to Receive the C&R Monthly Email Newsletter