Serving Salem and
the Willamette Valley Since 1961
6 Fabulous Features for Your Dream Bathroom
Jo Koenig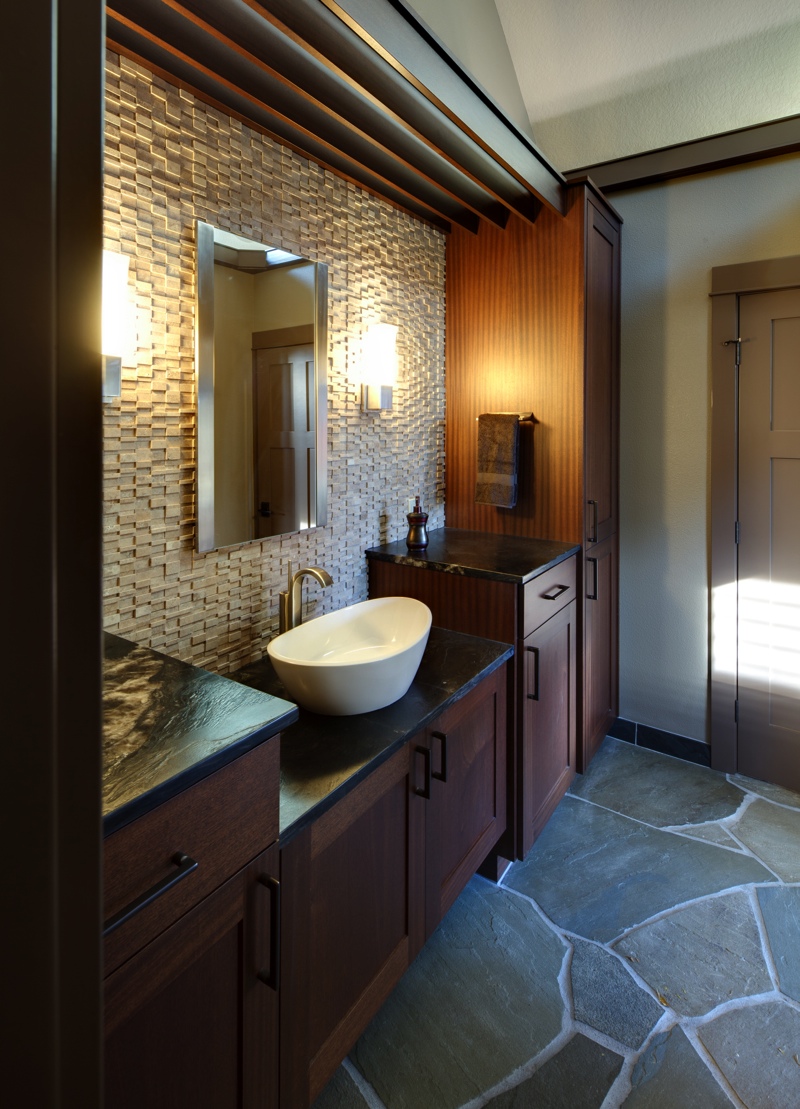 When you are ready to remodel, be sure to explore upgrades that can make your bathroom something really special. Here are six features that many homeowners consider when planning their remodel. You might be tempted to incorporate all six, but it's totally depends on your space, your budget, and your lifestyle. Even one or two carefully chosen amenities can make a huge difference.
Once you decide, you'll soon be enjoying a spa-like experience in your new bathroom and wondering why you waited so long to remodel!
1) Barrier Free Tile Shower
How is a barrier free shower different from a regular shower? The entry point is constructed with recessed floor framing. This eliminates the typical 4-6" threshold. No speed bump or hurdles in these custom showers! Entering and exiting is easy for both able-bodied users and those with mobility challenges. Not only is the shower more accessible, but the entire bathroom floor appears larger because the tile flows seamlessly from the main area into the shower. Many of our clients are amazed at how this makes even a small bathroom seem like a much larger space.
2) Heated Tile Floor
Today's bathrooms are all about comfort and a heated tile floor is just about as comforting as it gets. Have you ever stepped out of a nice warm shower only to have your feet immediately chilled on a tile floor? It used to be that throw rugs were the only solution. But when we install a heating element under the tile floor, you will have that "Ahhhhh" feeling every time your toes touch the floor. Not only that, pets love the warm floor so much they think they have died and gone to pet heaven.
3) Heated Towel Bar or Heated Towel Drawer
Following the theme of all things warm, have you ever used a towel that came straight off a heated towel rack? The sensation is downright luxurious, and you don't have to break the bank to get one. Check out this AMBA heated towel rail.
For the ultimate in warm-towel luxury, this Dacor warming drawer works well in the bathroom and fits nicely into the vanity cabinet.
4) Creative Tile Accents
Creativity and vision makes all the difference when putting together a bathroom design. Decorative tile accents in the shower are extremely popular and can turn large-scale tile into something spectacularly unique.
5) Abundant Lighting
No matter the size, shape, or age of the bathroom, a new lighting plan can work wonders. We use a combination of lighting to create layers of light.
Recessed lighting—Ultra sleek lighting that is there without being visually obtrusive. And oh-so-easy to keep clean!
Wall hung sconces and pendants—The jewelry of bathroom lighting.

Beautiful bathroom sconces

Toe-kick night lights—this might be the coolest nightlight in the world. Lighting installed at the base of the cabinet, tucked up where it's out of sight but provides gentle illumination of the floor at night.
Special mirrors with lighting and magnification for those close-ups.
Skylights and windows—to fill or filter natural light into the bathroom.
6) Storage, storage, storage!
Every bathroom needs enough storage for towels, toiletries, bathmats, and all the other items we choose to keep in our bathrooms. In older bathrooms, a vanity cabinet or a mirrored medicine cabinet mounted on the wall were the only options. These days, we have many clever ways to make the most of every inch available. Large wardrobe-sized storage cabinets are becoming very popular. These cabinets are tall but not too deep, providing abundant storage without being cavernous. Customized drawers and pull-outs are also a good way to have a place for everything and everything in it's place.
Are you ready to explore these options and more? We have so many amazing ideas we'd like to share with you. Call us today at 503-363-1343 or click here to email. Our experienced staff will help you learn about the remodeling process and how we can make it easier than you thought possible.
Share this entry
Schedule a Free Consultation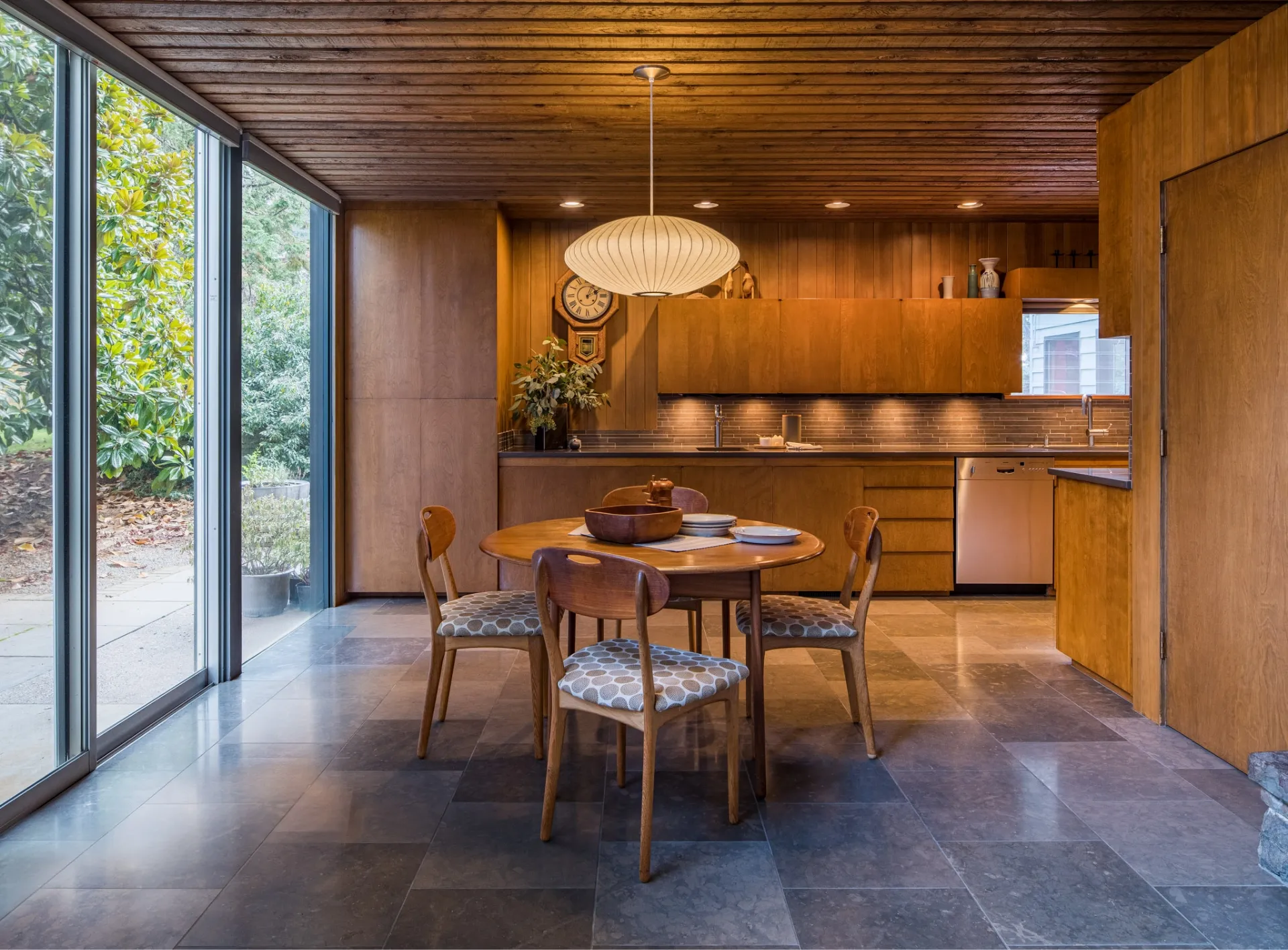 From the initial meeting with Beth to the closeout visit, working with C&R was a pleasure. Beth listened, offered advice, and was willing to work within our budget. Every worker who came to our home was punctual, courteous, and cleaned up each day. We truly could not have asked for a better experience!
Nancy B
Staff were so skilled, knowledgeable, and professional. The design team was so easy to work with and immediately saw our vision. The result is so beautiful! We highly recommend this company, you will never be disappointed.
Dick and Joi Hayden
Excellent service and workmanship. We could not be happier with our kitchen remodel. Beth helped design the perfect kitchen and our Lead Carpenter completed the work in a timely and professional manner. Everyone we came in contact with at C&R was great—we are already working with them on a second project!
Roslyn Owen
C & R did a kitchen remodel for us November-December 2021. From start to finish, they provided EXCELLENT service. Beth guided us expertly through making decisions on products and design. Mark led their team of professionals to expertly …
Christy Austin
We just completed a remodel of a 1980 sunroom to utility room, as well as expanding the downstairs bedroom, bath, half bath and closet and are thrilled with the result. It was a pleasure to work with C & R. We were so impressed with the …
Janet Lorenz
Schedule a Free Consultation
Read More Or Submit Your Review
Sign Up to Receive the C&R Monthly Email Newsletter