The owners of this aging but gracious home recognized how much the outdated amenities affected their lifestyle. The kitchen finishes had become dull and the cabinets lacked functionality. Careful design collaboration took into consideration the homeowners' specific cooking, storage, and entertainment activities. The result was an inspired plan that brings life and light to their kitchen.
Custom cabinets and a separate pantry area provide convenient storage for every need. New stainless appliances include double ovens and a professional grade cooktop. A new luxury-sized skylight floods the entire room with natural light. Abundant granite countertops invite visiting sous chefs to join the cooking experience.
The completed project also features an exciting trend in kitchen design—a central island stained in a deep, rich, contrasting color. Utilizing this treatment turns the island into a unique furniture piece right in the heart of the kitchen.
Before remodeling, the kitchen was walled off from other living spaces. Now, the kitchen opens to the great room and allows family and visitors to interact while enjoying separate activities.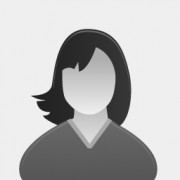 "C&R is a 5-star company! Every step of our remodel was so smooth, pleasant, and timely. Their craftsmanship is top of the line. Their people cared about our house as if it were their own. We could not have asked for anything better."